Under Armour Under The Weather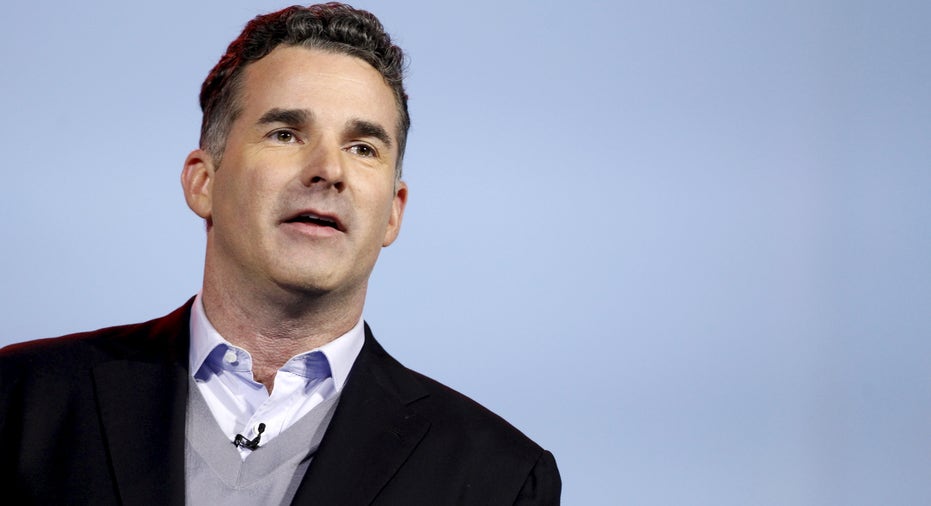 Analysts are lowering their short-term expectations for Under Armour (NYSE:UA) amid concerns that unseasonably warm winter weather is negatively impacting apparel sales, but most remain optimistic about the company's long-term outlook. Under Armour will announce earnings for its fourth fiscal quarter of 2015 before the market opens on Thursday.
Under Armour is expected to report earnings per share of $0.46 for 4Q, up from $0.40 for the same period one year ago, according to consensus estimates. Quarterly revenue is projected to be $1.12 billion, a 25.5% increase from 4Q 2014, when Under Armour reported $895.2 million in sales.
The Maryland-based sports apparel company recorded its first ever billion-dollar quarter in 3Q 2015 and has set a long-term financial target of $7.5 billion in revenue by 2018. Wall Street is bullish on Under Armour's long-term prospects, especially given its growing presence in the international marketplace.
But after reaching an all-time high of $105 last September, Under Armour's stock price had fallen into the mid-$60 range this month.  The entire apparel industry suffered during the holiday season as mild temperatures slowed consumer demand for outerwear. Analysts are concerned the decreased demand could hamper Under Armour's 4Q numbers.
Cowen lowered its price target for Under Armour to $95 from $110 and projected EPS of $0.46.
"UA's promotional cadence was heavier than in prior years during Q4 as weather and excess inventory in the channel created pressure. Sentiment is skewed heavily negative into Q4 results. … Our biggest concern is that guidance may not have been built with the assumption that weather would materially slow fleece, outerwear, hoodies and baselayer product," Cowen analyst John Kernan said in a January 25 note.
At the same time, Cowen reiterated its "Outperform" rating for Under Armour, with Kernan writing that the company's "robust long-term story remains intact."
"We believe UA can achieve a 25 percent EPS CAGR over the next five years through the expansion of its higher margin women's and international businesses along with growing penetration of its footwear business," Kernan wrote.
Under Armour's stock dropped multiple points on January 10 after Morgan Stanley lowered its rating to "Underweight" from "Equal Weight," citing evidence the apparel company's market share is declining. Moreover, the prices of Under Armour's offerings in the running footwear category have fallen 20% since January 2013, compared to the industry average of 5% during the same period, according to Morgan Stanley analyst Jay Sole.
In light of several concerns, Morgan Stanley lowered Under Armour's 2016 forecast and its five-year revenue and earnings-per-share projections while reducing its price target to $62.
"Recent SportScan data shows UA is losing market share for the first time in three years in apparel and, more surprisingly, [average sales prices] are falling at an accelerating pace. Both trends are more pronounced in women's apparel, despite major marketing investment in this division last year," Sole wrote in a note.
"Though warm weather surely explains some of this, we think UA may be reaching maturity in U.S. apparel faster than previously thought," he added. "Though we remain constructive on UA's international opportunity, we don't think the shares are priced for a U.S. slowdown."
Stern Agee reduced its 4Q EPS forecast from $0.49 to $0.44. But the firm maintained its "Buy" rating and said Under Armour remains its "#1 pick for long-term growth investors." Analyst Sam Poser identified the warm winter weather as the key factor in the forecast reduction, but added there is "nothing fundamentally wrong" with Under Armour, which remains on target for 2016.
"UA's fundamental long-term growth prospects are intact, and the bad news for 4Q '15 is reflected in the stock price which has been cut by 25% over the past three months," Poser said in a note.