Under Armour ready to forget 2017 as CEO Plank touts long-term plan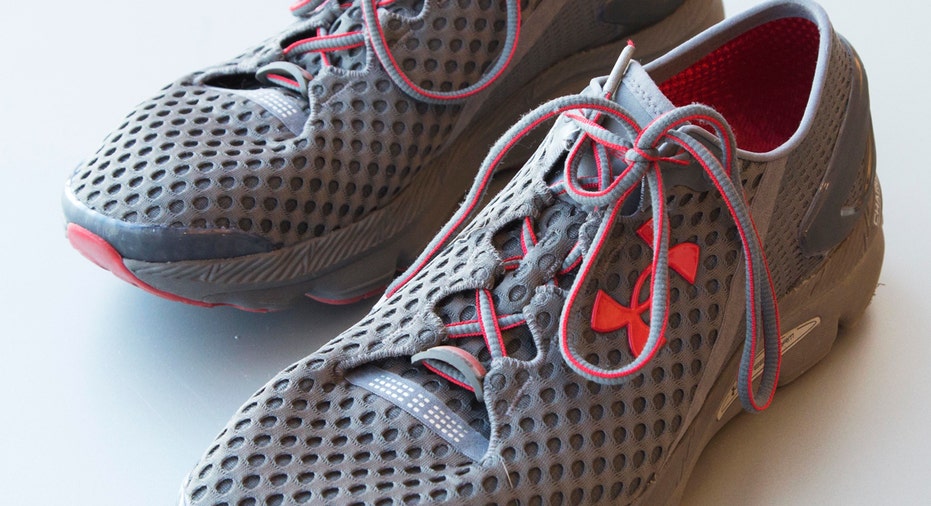 With Under Armour shares down more than 7% in early trading Tuesday after the company cut its full-year revenue forecast and announced about 280 layoffs, CEO Kevin Plank acknowledged that his team now sees its dismal 2017 as part of a necessary pivot to navigate a difficult retail environment.
"We're using 2017, frankly, as an opportunity to position ourselves for the long term. It's the only way for us to think about our business right now," Plank said during a post-earnings conference call.
Under Armour's second-quarter revenue in the critical North America region rose just 0.3% compared to last year amid fierce competition from rivals Nike and Adidas. The Maryland-based sports apparel brand cut guidance on full-year revenue growth to between 9% and 11%, down from an early projection of 11% to 12%.
In addition, Under Armour will cut roughly 280 jobs – about half of which will occur at the company's global headquarters in Maryland – as part of a restructuring. Plank said the changes are meant to make Under Armour more efficient across the board, with better "go-to-market speed" and improved "digital capabilities."
"Having grown so quickly over the last three years, we developed certain muscle groups really well while underserving others," Plank said.
The restructure will cost Under Armour at least $110 million in expenses related to employee severance, lease terminations and other considerations, according to CFO David Bergman. Those charges will primarily come to bear in the company's third fiscal quarter.
Under Armour's stock is now down more than 30% so far this year. Despite recent struggles, Plank said the brand has upcoming product launches with "outstanding potential in the second half" of 2017, including brand endorser and NFL quarterback Cam Newton's new training shoe, the "Icon" customized footwear program and the fall release of the "Curry 4," the latest edition of Golden State Warriors star Stephen Curry's basketball shoe.
Plank said his brand is aware of a shift in consumer taste from performance-based footwear and apparel to fashion-forward lifestyle offerings, adding that the company is looking to meet that demand without losing its roots in performance apparel.
"We enjoyed hyper growth for several years, and I want to be clear that we still believe that we are a growth company," Plank said.