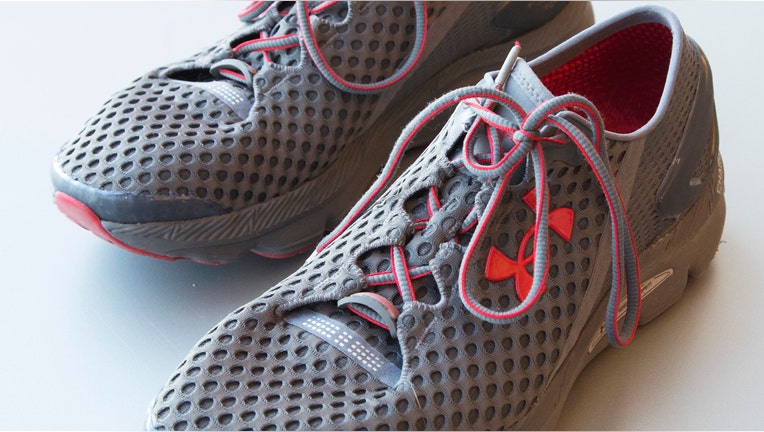 Under Armour is reportedly parting ways with two of its top executives this week as the struggling sportswear brand contends with the fallout from its first-ever quarterly sales loss.
Top marketing executive Andrew Donkin and senior vice president Pamela Catlett, who oversaw Under Armour's women's and youth sectors, will depart the company later this month, the Wall Street Journal reported. A company spokeswoman said Under Armour has "mutually agreed to part ways" with Donkin and Catlett.
Under Armour shares fell as low as $11.98 in trading on Wednesday, sinking to their lowest point since September 2013. The company's stock is down 63% from a 52-week high of roughly $33 per share last December.
The Maryland-based brand informed employees in a memo on Tuesday, hours after a subpar earnings report sent shares tumbling. Third-quarter revenue fell 4.5% to $1.41 billion compared to one year earlier, while profit fell 58% to $54.2 million.
Under Armour CEO Kevin Plank blamed the company's struggles, which are unfolding after years of strong growth, on an ultra-competitive North American marketplace, a promotional sales environment and shifting consumer fashion trends. Other sports retailers and apparel brands, including Nike (NYSE:NKE), Dick's Sporting Goods and Foot Locker, have also experienced difficulties amid declining foot traffic at brick-and-mortar stores.
"We are incredibly disappointed with our 2017 performance," Plank said during a conference call on Tuesday.
The departures of Donkin and Catlett came just days after Under Armour confirmed that Kip Fulks, the company's co-founder and a top executive under Plank, would take a sabbatical for undisclosed reasons. The company is also said to be mulling an exit from certain categories, such as tennis and outdoor gears, and executives said this week that they will cut back on fitness wearables.