Under Armour Inc. Stock Moved Big Today After Taking a Page From Google's Playbook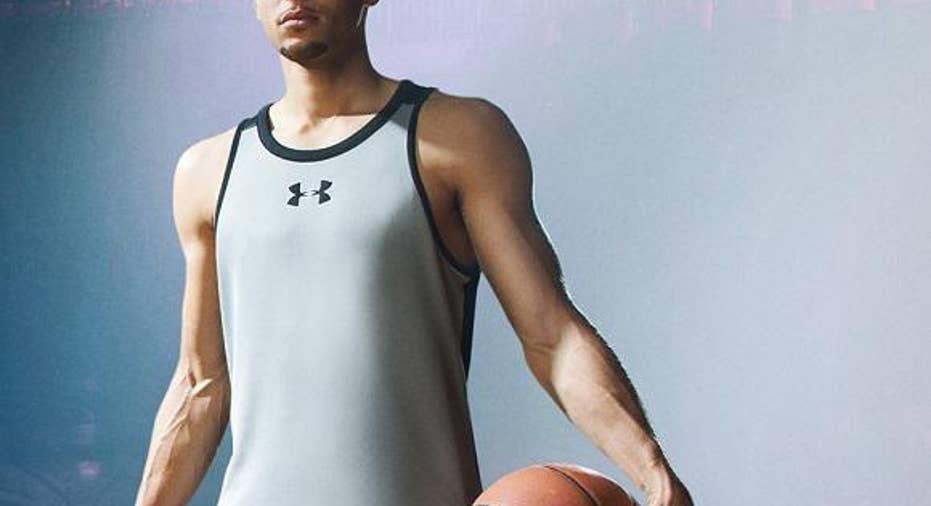 Image source: Under Armour.
What: There's a chance that your shares ofUnder Armour Inc. look like they've fallen by half in your portfolio on April 8, 2016. And while it's technically true, that's only half of the story.The reason why Under Armor's stock price has fallen by half today is because the company is effectively doing a stock split, issuing shareholders one share of its new Class C stock to go along with their Class A holdings.
So what: It's a bit complicated, but in short, the company approved the issuance of a new non-voting class of shares on March 16, and is paying a 1-for-1 share dividend today to existing shareholders of record on March 28. According to the March 16 press release:
In a nutshell, if you owned shares of Under Armour on March 28, they were "Class A" shares, while founder and CEO Kevin Plank holds the "Class B" shares. The "Class C" shares paid to shareholders of record should show up in their brokerage account today.
This move is similar to something thatGoogle did a couple of years ago, designed to keep control of the company firmly with its founders, as stock issued for employee compensation, acquisitions, and other purposes threatened to dilute the combined voting power of key leadership.
The move by Under Armour is absolutely designed to keep Plank firmly in control of the company. As Plank wrote in 2015 in a letter to shareholders, when the company first announced this move:
Now what:In short, your ownership in Under Armour didn't really change today, as this is essentially a 2-for-1 stock split, with the twist that you now own two different classes of shares.It also maintains the status quo, with Plank maintaining essentially complete control over the company.
While it's not totally clear whether this will work out to be in the (very, very) long-term interest of the company, since it creates an entire class of shares that carry no voting power, Plank has proven to be an incredible leader, and since going public, Under Armour has been an absolutely market-crushing investment, in no small part because of Plank's visionary leadership.
Will we look back in 10 or 20 years and be able to say the same thing? I think the odds are in investors' favor in this case, but only time will tell if letting Plank maintain control was the right move for the company and its investors.
The article Under Armour Inc. Stock Moved Big Today After Taking a Page From Google's Playbook originally appeared on Fool.com.
Suzanne Frey, an executive at Alphabet, is a member of The Motley Fool's board of directors. Jason Hall owns shares of Alphabet (A shares) and Under Armour. The Motley Fool owns shares of and recommends Alphabet (A shares), Alphabet (C shares), and Under Armour. Try any of our Foolish newsletter services free for 30 days. We Fools may not all hold the same opinions, but we all believe that considering a diverse range of insights makes us better investors. The Motley Fool has a disclosure policy.
Copyright 1995 - 2016 The Motley Fool, LLC. All rights reserved. The Motley Fool has a disclosure policy.