Under Armour, Fanatics to Outfit MLB Teams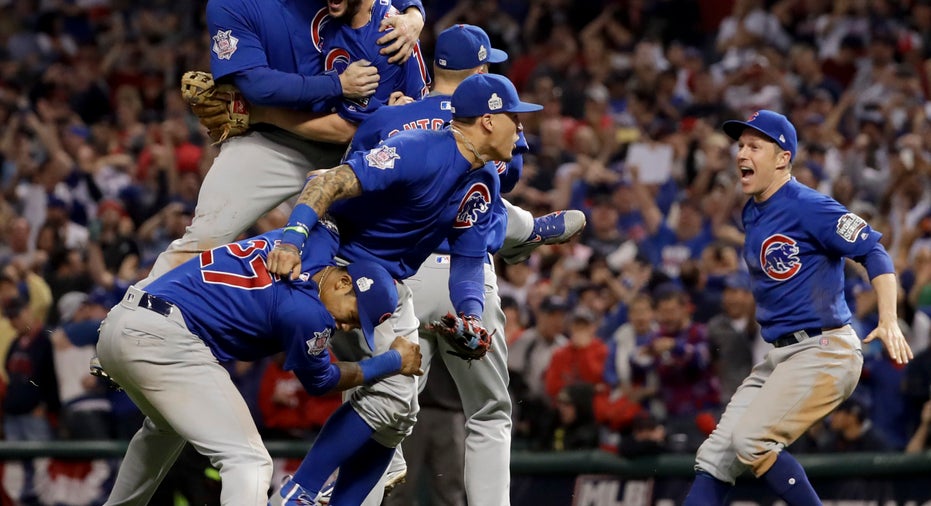 Under Armour (NYSE:UA) officially signed a pact on Monday to supply uniforms and other on-field apparel to Major League Baseball, giving the sportswear giant its first jersey deal with a professional sports league.
Fanatics, the largest seller of license sports merchandise, is also part of the deal. The e-commerce company will handle manufacturing and distribution for Under Armour and Fanatics fan gear, including jerseys.
Under Armour will provide all on-field uniforms, baselayer apparel, game-day outerwear and training apparel for all 30 MLB clubs starting in 2020, the league said. The company will also provide exclusive connected fitness products to MLB teams.
Before the 2020 season, the two sportswear companies plan to release new apparel and accessories at retail. They plan to replace will replace VF Corp.'s (NYSE:VFC) Majestic, which has held the exclusive rights to MLB jerseys since 2005. Financial terms of the 10-year deal weren't disclosed. The announcement coincided with the start of MLB's Winter Meetings in National Harbor, Md., not far from Under Armour's Baltimore headquarters.
"This is a watershed moment for the Under Armour brand as this partnership with MLB and Fanatics furthers our collective dedication to bringing passion, energy and innovation to the game of baseball," Under Armour founder and CEO Kevin Plank said in a statement.
MLB Commissioner Rob Manfred added that "Under Armour's marketing ability and brand status are a perfect fit to showcase our players and provide an even stronger connection between our game and its young fans and players."
Under Armour's current presence on the baseball diamond includes notable endorsement deals with MLB stars Bryce Harper of the Washington Nationals, Clayton Kershaw of the Los Angeles Dodgers and Buster Posey of the San Francisco Giants. It has also served as the official performance footwear partner of MLB since 2011.
Snagging MLB's jersey deal is a big win for Under Armour, as the company looks to gain ground against its main rival, Nike (NYSE:NKE).
Under Armour has been searching for new sports rights to compete with Nike, the largest sports brand in the U.S. As  the No. 2 sportswear provider, Under Armour has added deals with large collegiate programs like the University of Notre Dame in recent years.
Nike will supply the National Basketball Association with its uniforms next season after agreeing to a deal last year. The sports heavyweight also extended its jersey pact with the NFL, which initially selected Nike before the 2012 season.
Privately-held Fanatics is a longtime partner of MLB. The company managed order fulfillment for MLB's e-commerce business before signing a reported 17-year contract to take over the MLB.com Shop starting with the 2016 season. Fanatics also works on e-commerce operations for the NFL, NBA, NHL and NASCAR.