Under Armour could exit tennis, outdoor categories amid sales slowdown: Report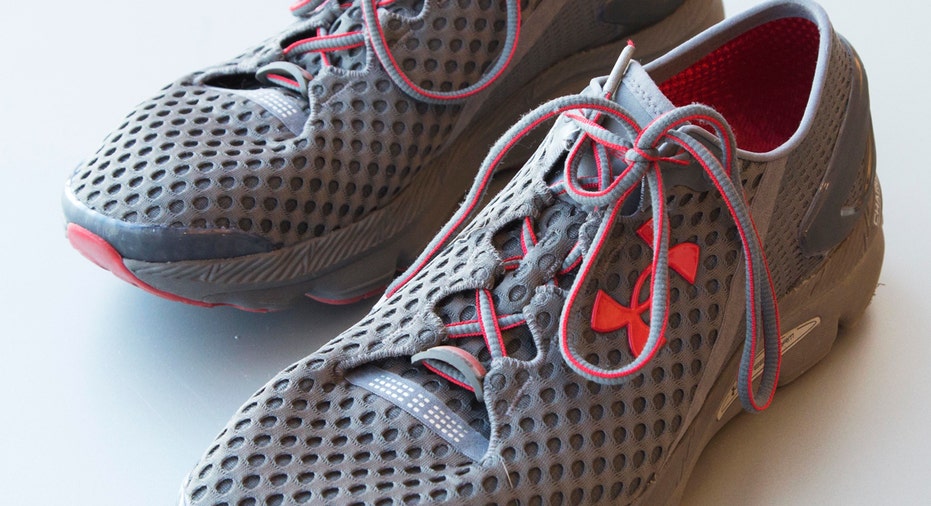 Under Armour Inc. is mulling whether to exit certain sports categories as it looks to combat a recent sales slowdown in the athletic apparel industry, according to a report Monday.
The Maryland-based sports apparel brand could shutter smaller sports categories like tennis, fishing and outdoor gear, the Wall Street Journal's Sara Germano reported, citing sources familiar with the situation. Other unidentified categories could also be on the chopping block, according to the report.
In addition, the Journal reported that Kip Fulks, a top Under Armour executive who co-founded the company with CEO Kevin Plank, is taking a sabbatical from the company for undisclosed reasons. Any company employee with 10 years of service has the option to take a leave of absence.
Under Armour did not immediately respond to FOX Business' request for comment.
After years of rapid growth, Under Armour has experienced a severe sales slowdown amid shifting consumer tastes and intense competition from Nike, Adidas and other brands in the crowded North American marketplace. Several companies in the athletic apparel sector are struggling to adapt to the rise of ecommerce and a promotional sales environment.
Under Armour reportedly laid off 280 employees last August and reorganized its internal structure to shift some responsibilities away from top executives, including Plank. The company experienced its first-ever quarterly losses in the first two fiscal quarters of the year. Under Armour is set to report third-quarter earnings results on Oct. 31.