Ultimate Software Keeps Up Its Record Pace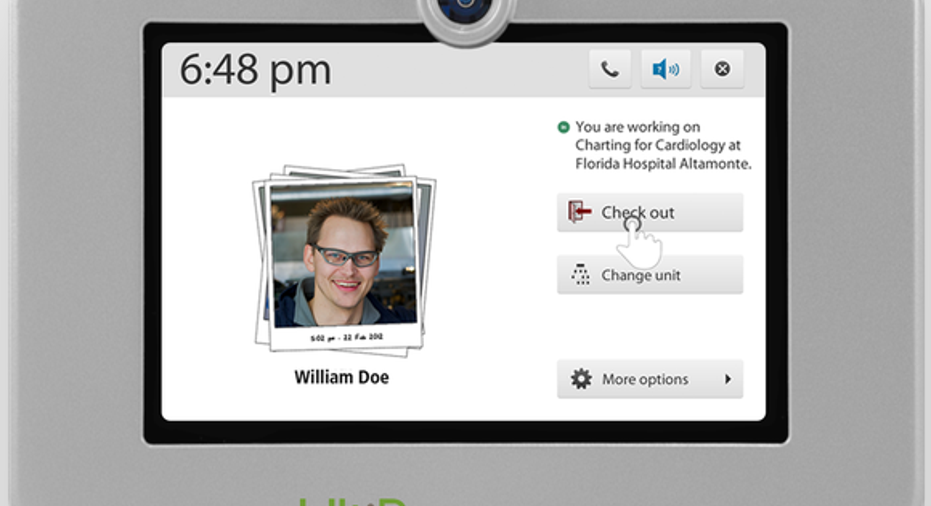 Image: Ultimate Software.
Serving the market for human capital management is Ultimate Software Group's primary focus, and using the power of the cloud to give employers the tools they need to manage their workforces has proven to be extremely lucrative. Coming into Tuesday's first-quarter financial report, Ultimate Software investors were expecting the company to continue growing at a quick pace consistent with its past results, but even they were likely surprised by the full extent of Ultimate's actual financials. Let's look more closely at the latest from Ultimate Software and what the results says about the HR-cloud specialist's future.
Ultimate Software stays on the jobUltimate Software's first-quarter results exceeded expectations yet again. Total revenue climbed 29% to $187.2 million, posting another all-time record and easily topping the $180 million in sales that investors were expecting to see. Adjusted earnings of $21.9 million were up an even more impressive 44% from the year-ago quarter, and that worked out to adjusted earnings of $0.73 per share, or $0.07 above the consensus forecast among those following the stock.
As we've seen in past quarters, Ultimate Software prides itself on its ability to keep recurring revenue growing. The company posted a record result in that category, boosting recurring revenue by 28% to reach $152.8 million. Services revenue grew at an even faster 34% pace, but that segment now makes up less than a fifth of Ultimate's overall sales, and the margins available under Ultimate's recurring business model are much more attractive for investors. One key element of Ultimate's success has been its ability to retain its existing customers, and on a rolling 12-month basis, the company's annualized retention rate topped the 97% mark as of the end of the first quarter.
Ultimate Software investors have gotten used to having to adjust for the impact of stock-based compensation, which once again inflated sales and marketing costs as well as broader overhead expenses this quarter. Total operating expenses grew 35% compared to the year-ago quarter, and that produced GAAP operating income that was below last year's first quarter results. As long as share prices continue to advance, however, Ultimate shareholders appear willing to share their bounty with employees to provide greater incentives for strong results.
CEO Scott Scherr once again was happy about Ultimate's success. "Once again," Scherr said, "achieving all of our goals as planned in the first quarter has put us in a strong position to execute on our future objectives." The CEO pointed to the company's hitting the top 25 of Fortune's 100 Best Companies to Work For list for the fifth year in a row as a crowning achievement in establishing its commitment to its workers.
What's ahead for Ultimate Software?Ultimate Software took the opportunity to update its guidance for the full year and to provide an outlook for the second quarter. Total revenue for the second quarter should be about $187 million, of which about $157 million will come from recurring sources. Ultimate kept its full-year guidance on recurring revenue growth of 26% unchanged from last quarter, but it now expects total revenue to grow at the same rate, which is a percentage point higher than previously predicted. Operating margins exceeding 20% should continue to drive profitability after taking stock-related compensation into account.
Ultimate has also worked hard to establish new relationships with customers. Earlier in April, Ultimate described how a Canada-based family run restaurant business with 7,000 employees and 66 locations across North America chose Ultimate's UltiPro solution. The platform allows the company to unify its U.S. and Canadian payroll management, reducing the amount of time the company has to spend on administrative tasks and making consolidated reporting easier. By giving these examples, Ultimate believes it can attractive similarly situated businesses needing its services, and so far, Ultimate's results suggest that the approach has been successful.
Ultimate Software's shares didn't immediately react to the positive news, but the company's long-term stock-price trajectory appears to be intact. As long as the employment picture remains solid and the regulatory environment remains complex, Ultimate Software should have a clear path to future gains.
The article Ultimate Software Keeps Up Its Record Pace originally appeared on Fool.com.
Dan Caplinger has no position in any stocks mentioned. The Motley Fool recommends Ultimate Software Group. Try any of our Foolish newsletter services free for 30 days. We Fools may not all hold the same opinions, but we all believe that considering a diverse range of insights makes us better investors. The Motley Fool has a disclosure policy.
Copyright 1995 - 2016 The Motley Fool, LLC. All rights reserved. The Motley Fool has a disclosure policy.