UK trade minister slams talk of Brexit punishment by EU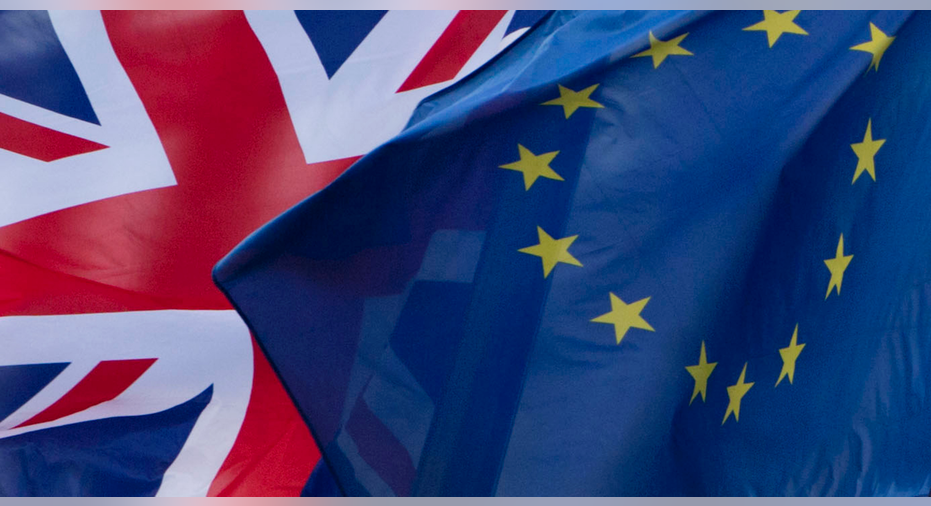 One of the British government's biggest Brexit cheerleaders has taken aim at those in the European Union he accuses of looking to punish Britain for its decision to leave the bloc as exhibiting gang-like tendencies.
As Brexit talks appear to have hit an impasse particularly over what happens to the border between Ireland and Northern Ireland, International Trade Secretary Liam Fox told U.K. business leaders Thursday that Brexit can work for all concerned if discussions are focused on economic matters rather than politics.
"The idea of punishing Britain is not the language of a club, it's the language of a gang," he said at the annual conference of the British Chambers of Commerce.
"And I do believe that rationality, common sense will win the day if we conduct ourselves with decorum and patience and I think therefore it's in all our interests to keep the temperature down."
The EU has consistently said since the June 2016 referendum that it's not looking to punish Britain for its vote and is working to get a deal on the future relationship that works for both sides but which is consistent with its rules.
Chuka Umunna, a prominent lawmaker in the opposition Labour Party who is advocating Britain remaining part of the tariff-free single market and customs union, said Fox's remarks were nothing more than "playground speak."
Though Britain is due to leave the EU in March 2019, much uncertainty hangs over what happens next and that's raised fears that tariffs will be slapped on British goods and the key services sector will face wide-ranging restrictions. Discussions over the relationship are set to intensify over the coming months and are earmarked to conclude by the fall to give parliaments time to assess any deal.
Prime Minister Theresa May fleshed out proposals for the post-Brexit relationship in a speech last week. At its core was an aspiration that Britain would stick closely to EU laws and regulations in certain sectors but be able to diverge in others.
That ambition has been dismissed by many in the EU as "cherry-picking."
Though conceding that tariffs would hurt businesses and consumers, Fox dismissed warnings that Britain was facing an "economic black hole" after Brexit.
"There are great prizes for our economy as we leave the EU in this era of globalization if we have the courage to grasp them," he said.
As a member of the EU, Britain is prevented from negotiating its own trade deals but Fox said his department is working to rollover arrangements the bloc already has with many countries around the world after Brexit.
Mike Cherry, national chairman of the Federation of Small Businesses, said discussions over future trade deals were "clearly important" but the priority for firms now was getting clarity about the immediate future with the EU after Brexit day.
"The reality on the ground today is that firms can't make their next move until they know what the state of play will be from March 2019," said Cherry.
May is hoping a summit of EU leaders in two weeks will yield a transition deal after Brexit whereby the country remains in the single market and customs union for a period after Brexit day in order to ease the impact on business.
"The quickest way to take some of the heat out of Brexit negotiations is to nail down the terms of a transition period," said Cherry.
One of the big Brexit sticking-points centers on the border between Ireland and Northern Ireland. Everyone involved in the talks say a hard border is not what they want but how to avoid that is proving a conundrum given that May has said the U.K. will leave the single market and customs union.
On a visit to Dublin, EU Council President Donald Tusk, who coordinates policy between the 27 EU nations that Britain is negotiating with, said it's up to May's government to propose a "specific and realistic solution" to avoid a hard border and that without a solution it is "very difficult to imagine substantive progress."
"If in London someone assumes that the negotiations will deal with other issues first, my response would be Ireland first," Tusk said.
Without offering substantive details, Arlene Foster, the leader of the Democratic Unionist Party, the Northern Ireland party that props up May's government, said she wants to "see an optimistic, sensible and pragmatic approach to Brexit" that avoids barriers going up.
The EU's executive Commission has floated the idea of giving Northern Ireland, one of the four constituent nations of the United Kingdom, a special status whereby it would enjoy the benefits of the single market and the customs union even after Brexit. That would effectively create a new border in the Irish Sea between the island of Ireland and Britain.
That proposal, Foster said, was "entirely unacceptable" and represented "an act of bad faith on the part of Brussels."
Foster also took aim at those warning about the impact on the peace process.
"I do object in the strongest terms to people who have limited experience of the troubles in Northern Ireland throwing threats of violence around as some kind of bargaining chip," Foster said.