UK Referendum Could Affect European Airline Traffic Rights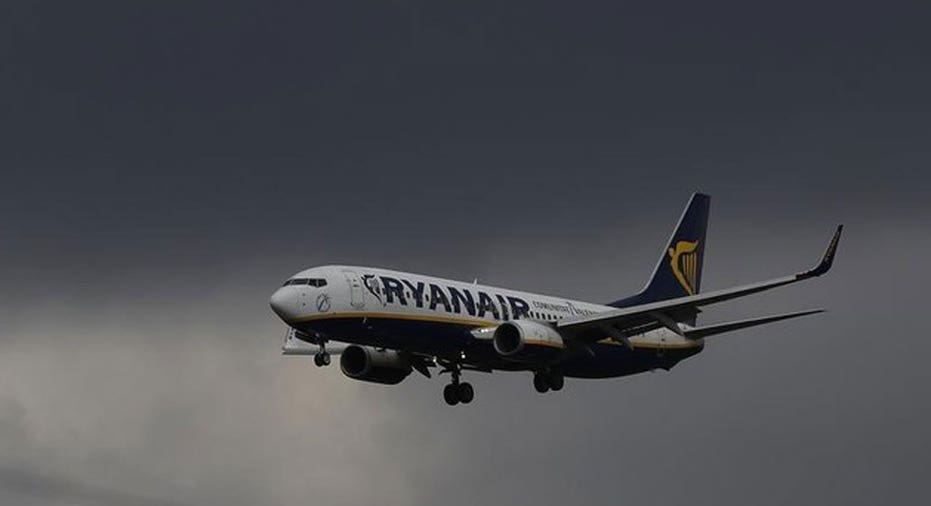 A British vote to leave the European Union in Thursday's referendum would call into question EU agreements on open airspace that have fostered a huge expansion of air travel, creating uncertainty for both British and other EU airlines.
Flying rights between two countries, including how many airports a carrier may fly to and how often, are typically negotiated in bilateral treaties.
But by creating the single aviation market in the 1990s, the EU allowed the region's airlines unlimited access to the skies of fellow member states, doubling traffic growth in the four years after liberalization.
Liberalization means an Irish carrier can fly between Britain and Spain, or a British carrier can operate domestic flights within France, opportunities seized upon by low cost carriers.
A Brexit vote in Thursday's British referendum on EU membership would therefore affect all pan-European carriers, not just British ones.
The biggest market for Ireland's Ryanair is Britain while UK-based easyJet is the second largest airline in France, and they have campaigned for Britain to stay in the EU.
In the immediate future, airline bosses are worried about the impact a Brexit could have on travel demand.
KPMG says the number of passengers carried between Britain and the EU increased to over 130 million in 2015 from 69 million passengers in 1996, while the top eight UK-based airlines made over 10.5 billion pounds ($15.4 billion) in revenue from travel between Britain and other EU states.
Here are some of the scenarios for aviation. Britain's access to the single market is unchanged while an EU exit is formally negotiated:
ECAA
Industry experts say one way to ensure nothing changes for airlines is for Britain to agree access to the European Common Aviation Area, which comprises all EU member states, plus some non-EU states including Norway, Iceland and Albania.
Tony Tyler, head of the International Air Transport Association, said this would be a plausible outcome. "If that were to happen, there would not be much impact, but nobody can make predictions."
To rejoin as a non-EU country, Britain will likely have to ensure its aviation laws and standards comply with EU regulations, according to law firm Eversheds.
Analysts at CAPA-Centre for Aviation have said Britain might not be guaranteed ECAA membership, because other signatory nations could object to protect their own national carriers.
But James Stamp, UK head of Transport at KPMG, said he didn't think European states would restrict access to their markets, because they benefit from access to Britain's large travel market.
SWITZERLAND STYLE OR BILATERALS
As an alternative, Britain could negotiate bilateral deals with the EU as a whole, as Switzerland has done, or with individual EU countries.
As with the ECAA, any Swiss-style deal with the EU as a whole would likely mean adopting EU law and principles.
"It is important to note that negotiating such an agreement with the EU could be very complicated and time consuming, particularly if the UK government wishes to derogate (seek exemption) in any way from EU law," Eversheds wrote of this option.
On the possibility of bilateral deals with each individual member state, airlines are skeptical.
"We think it would be very difficult for our government to negotiate with 27 other member states to get the flying rights that we have today within the EU," easyJet CEO Carolyn McCall has said.
U.S. ROUTES
It is not only European routes that would be affected. Britain's airlines enjoy unlimited flying rights to the United States, including on lucrative trans-Atlantic routes, thanks to the EU-U.S. Open Skies agreement.
Britain could either negotiate joining the Open Skies deal, or seek its own bilateral agreement with the United States.
IF TIME RUNS OUT
If no agreements are finalised during the two-year exit period, Andrew Meany, head of transport at consultancy Oxera, said airlines could use code shares and alliances to get partners to operate flights they were no longer permitted to make.
London-listed IAG, comprising British Airways, Irish Aer Lingus and Spanish Iberia and Vueling and which has various code share arrangements, has been relaxed. CEO Willie Walsh said he did not expect any material impact.
EasyJet, which like other budget carriers does not operate code share flights for cost reasons, is reported to have looked at setting up a separate holding company to get an air operator's certificate in an EU country.
However, Oxera said that may not be possible due to restrictions on ownership rules, which do not allow non-EU investors to own a controlling stake in an EU airline.
(Reporting by Victoria Bryan; Editing by Adrian Croft)