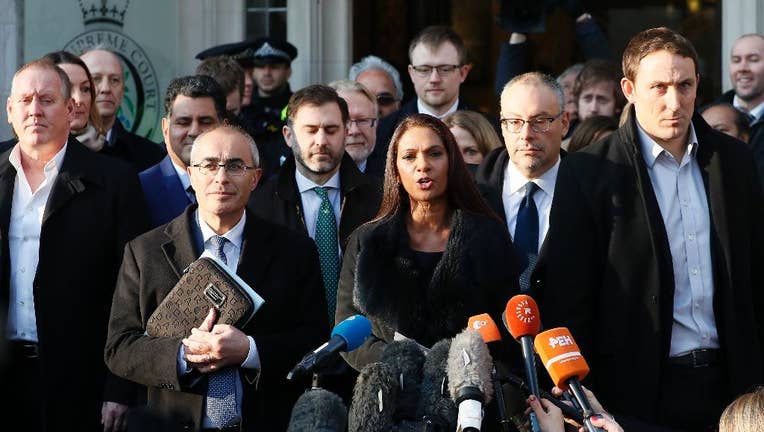 London police have arrested a second person for allegedly making threats to Gina Miller, the lead plaintiff in the Supreme Court challenge related to Britain's planned departure from the European Union.
The 51-year-old Miller, an entrepreneur, became the face of the lawsuit which demanded that Prime Minister Theresa May's government get parliamentary approval before triggering Brexit.
Police arrested a 50-year-old man in central London Wednesday on suspicion of racially aggravated malicious communications.
Miller says that she hired bodyguards after the lawsuit was filed. On Tuesday, the Supreme Court ruled that May must seek Parliament's approval before starting the formal process of leaving the EU.