UK PM May Vows to Deliver EU Exit 'in Full' Despite Legal Challenge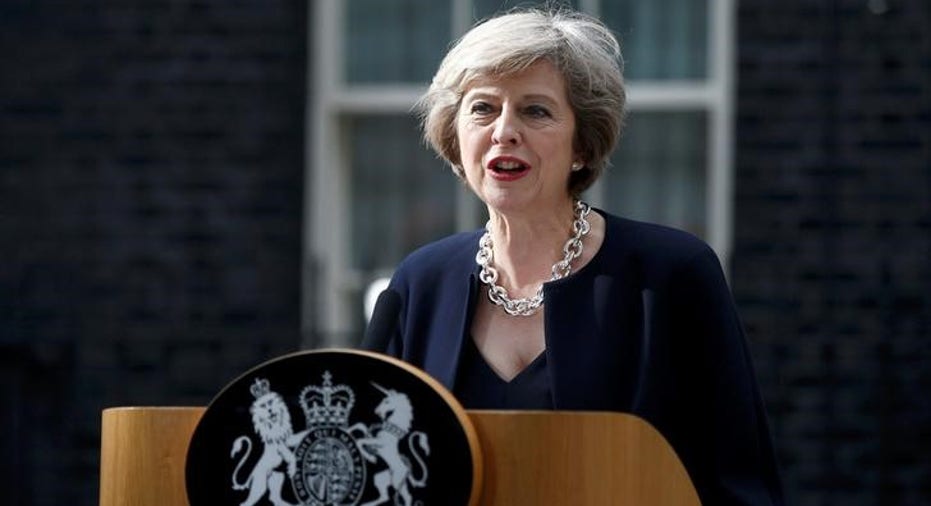 British Prime Minister Theresa May said on Sunday she would deliver a full exit from the European Union, hitting back at critics of her Brexit strategy who have threatened to try to block the process in parliament.
The government's plans to launch a two-year divorce process by the end of March next year were thrown into disarray last week when a court ruled that parliament must be consulted on the decision. May has said she is confident of overturning the ruling.
Nevertheless, the prospect of a parliamentary vote has enraged eurosceptic lawmakers who fear the 'hard Brexit' they want will be watered down, and emboldened political opponents who want a less radical split from the bloc.
Writing in the Sunday Telegraph newspaper, May signalled she would resist any attempt to force her to change her approach to leaving the EU, a historic break that was approved by 52 percent of Britons in a referendum in June.
"The people made their choice, and did so decisively. It is the responsibility of the government to get on with the job and to carry out their instruction in full," May wrote.
She said members of parliament who regretted the referendum result "need to accept what the people decided".
The head of Britain's opposition Labour Party, Jeremy Corbyn, said in a newspaper interview that he would try to block the commencement of divorce talks with the EU if the government does not agree to his Brexit demands.
May's government, which has given little away about its plans for Britain's future relationship with the EU, has said that having to set out a detailed negotiating strategy to parliament would put it at a disadvantage in the talks.
"While others seek to tie our negotiating hands, the Government will get on with the job of delivering the decision of the British people," May said in a separate statement ahead of a trade visit to India on Sunday.
HALF-BREXIT
Arch-eurosceptic Nigel Farage, who led the influential UK Independence Party's Brexit campaign, said there was a growing movement to keep Britain within the EU's tariff-free single market - a scenario he called a "half-Brexit" that went against the referendum result.
"If the people in this country think that they're going to be cheated, they're going to be betrayed, then we will see political anger the likes of which none of us in our lifetimes have ever witnessed in this country," he told the BBC.
Parliament could in theory block Brexit because most members supported staying in the EU in June's referendum. But many lawmakers have signalled they would be willing to reverse their position to reflect the referendum result.
"I think it is highly unlikely that parliament would not, in the end, back a decision to trigger Article 50," health minister Jeremy Hunt told the BBC, referring to the EU treaty mechanism for launching divorce proceedings.
Last week's court ruling could allow lawmakers to temper the government's approach, however, making a "hard Brexit" - where tight controls on immigration are prioritised over remaining in the single market - less likely.
Corbyn told the Sunday Mirror that Labour's "Brexit bottom line" would require guarantees for access to the single market for exporters, continued protection of workers' rights, safeguards for consumers and the environment, and pledges that Britain would make up any loss of EU capital investment.
Corbyn said he would welcome an early national election if May refused to meet his demands. But the next one is not due until 2020, and the government has so far resisted pressure to dissolve parliament and seek a stronger mandate.
"I think a general election is frankly the last thing that the government wants .. It's the last thing that the British people want," Hunt said.
A government appeal against the High Court ruling is expected to be considered by Britain's Supreme Court early next month. May has said she still plans to invoke Article 50 by the end of March.
"We need to turn our minds to how we get the best outcome for our country," she said in the statement issued by her office.
"That means sticking to our plan and timetable, getting on with the work of developing our negotiating strategy and not putting all our cards on the table – that is not in our national interest and it won't help us get the best deal for Britain."
(Editing by Mark Trevelyan)