UK leader calls for end to 'abuses of power' amid sex claims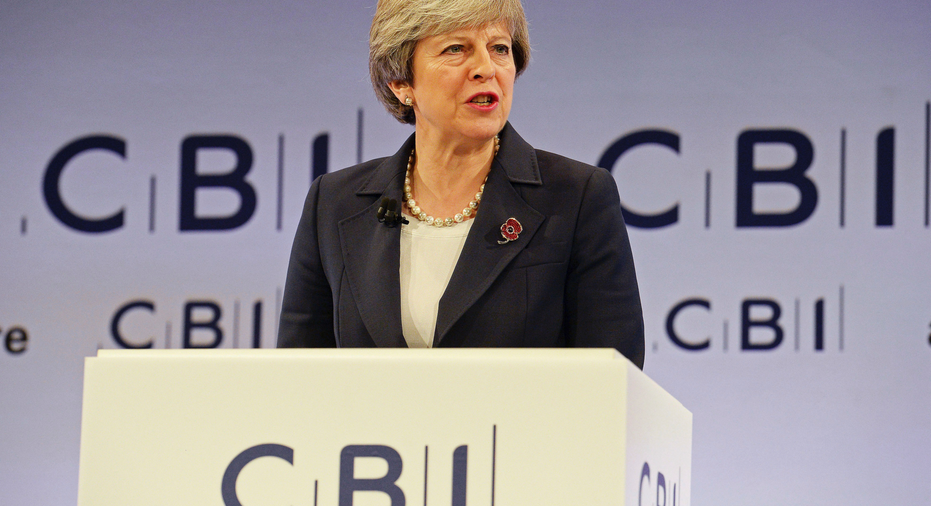 British Prime Minister Theresa May called Monday for greater effort to stamp out "abuses of power" in public life amid what she called troubling allegations of sexual harassment and abuse in U.K. politics.
May and leaders of the other parties in Parliament agreed to set up a grievance procedure for everybody working in Parliament, and to replace an existing complaints phone line with a face-to-face service.
"I think if this hasn't happened to you it's difficult to appreciate the impact that being a victim of this sort of behavior can have — it simply has a lasting impact on people," May said after meeting Labour Party chief Jeremy Corbyn and other party leaders.
"And we need to do more to stop these abuses of power."
Since revelations emerged about Hollywood mogul Harvey Weinstein, researchers, staff and journalists working in British politics have begun to come forward with allegations of sexual abuse and harassment by lawmakers and officials in Parliament. In several cases, they have accused political parties of failing to take action and even discouraging victims from going to police.
The claims have ranged from unwanted touching and suggestive emails to allegations of rape.
The scandal has already triggered the resignation of the country's defense secretary, an investigation of May's deputy and the suspension by their parties of several Conservative and Labour lawmakers.
Both May's Conservatives and the Labour opposition have set up new measures to deal with allegations of wrongdoing, but May has said she wants a cross-Parliament approach to provide consistency for all workers.
She said the fact that abuses "have taken place here at our seat of democracy should be a matter of shame for us all."
As allegations continue to emerge, Home Secretary Amber Rudd said Sunday the torrent of abuse revelations marked a "watershed moment" in British politics and could result in a "clear out" of offenders.