Ubiquiti Earnings Preview: What Investors Need to Know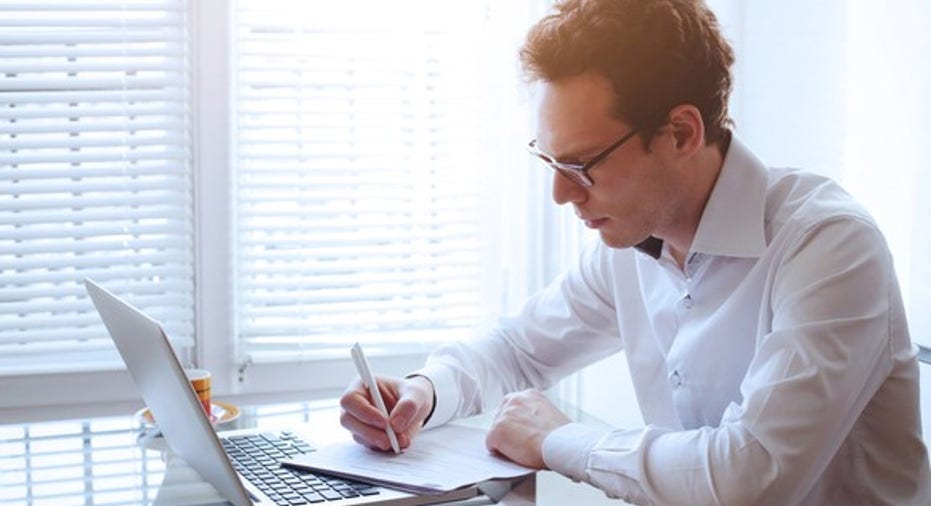 Ubiquiti Networks (NASDAQ: UBNT) stock can be volatile, as investors have experienced recently. The company's founder and CEO, Robert Pera, owns almost 70% of the shares, and the remaining float is heavily shorted. That's why even small hits or misses can lead to big moves. While the stock is still up 45% in the past year, investors had to weather a 25% plunge after last quarter's earnings. The company reports again on May 4. Here are the important issues investors need to look for in the upcoming report.
Image source: Getty Images.
Margin
The stock sold off hard last quarter, even though the company beat revenue expectations. Investors took issuewith gross margin, which declined from 48% in the September-ending quarter all the way to 44.6% in the December-ending quarter.
CEO Robert Pera explained the margin compression as arising from three things. First, the company priced new products aggressively. These were the new Amplifi products -- consumer routers --as well as the new line of Airmax AC radios, which are high-speed,high-powered radios capable of beaming Wi-Fi over long distances. Pera explained that this was a strategic choice to drive adoption, and that as volumes ramp up, the company should be able to get more efficient with gross margin.
Second, the company had difficulty manufacturing enough Amplifi products for the holiday season -- a good problem to have -- so the company had to do a redesign for production and then pay for expedited shipping.
Third, the company is rolling out a slew of important new products this year, such as LTU point-to-multi-point radios, as well as its new high-end Unifi wireless routing products and management services. This move necessitated an increase in headcount, further compressing operating margin.
Investors should pay attention not only to margin this quarter, but also to how these new products are ramping up in 2017.
Speaking of new products...
On the last call, Pera also indicated that the company had rolled out the most important product in the company's history -- the Unifi AC HD access point. The reason it's so important is that it marks the company's venture into the high end of enterprise Wi-Fi access points. Before this, Ubiquiti's low-priced access points have enabled schools, small businesses, and hotels to have better Wi-Fi; however, large enterprises require things such as 24/7 support and service agreements and much more personalized care.
Ubiquiti is now going after that segment. The company claims that the new access point is not only priced at about a third of competitor solutions, but that it performs even better. On the back of this product, the company ramped up headcount and will also commence its 24/7 service and support revenue this year.
The new access point was just unveiled in February, so while sales may not have ramped up as of March 31, investors should definitely look for commentary on how adoption of the new product is doing.
Besides the new Unifi access point, the company is also field-testing its new solution for service providers called LTU, a new ASIC (application-specific integrated chip) which will retail at a higher price point with a higher margin.While the LTU product is still in testing, it's arguably as important to service providers as the new access point is for the enterprise segment. On the last call, Pera said:
Field tests are ongoing right now, so investors should keep an ear out for any hints about how it's progressing.
Buybacks
After the stock fell following the last earnings call, the company released an 8K saying it had exhausted its $50 million buyback authorization and had reupped with another $50 million.On April 20, the company also released an 8K saying it had augmented its borrowing facility from $250 million to $350 million, indicating that the company has been aggressive even in April. The company still had over $600 million in cash last quarter, but, like Apple, much of that money is trapped overseas. I have previously written about Ubiquiti's history of well-timed buybacks, so investors should monitor how much of the stock it's eaten up the past quarter and at what average price.
10 stocks we like better than Ubiquiti NetworksWhen investing geniuses David and Tom Gardner have a stock tip, it can pay to listen. After all, the newsletter they have run for over a decade, Motley Fool Stock Advisor, has tripled the market.*
David and Tom just revealed what they believe are the 10 best stocks for investors to buy right now... and Ubiquiti Networks wasn't one of them! That's right -- they think these 10 stocks are even better buys.
Click here to learn about these picks!
*Stock Advisor returns as of April 3, 2017
Billy Duberstein owns shares of Apple and Ubiquiti Networks. The Motley Fool owns shares of and recommends Apple and Ubiquiti Networks. The Motley Fool has a disclosure policy.