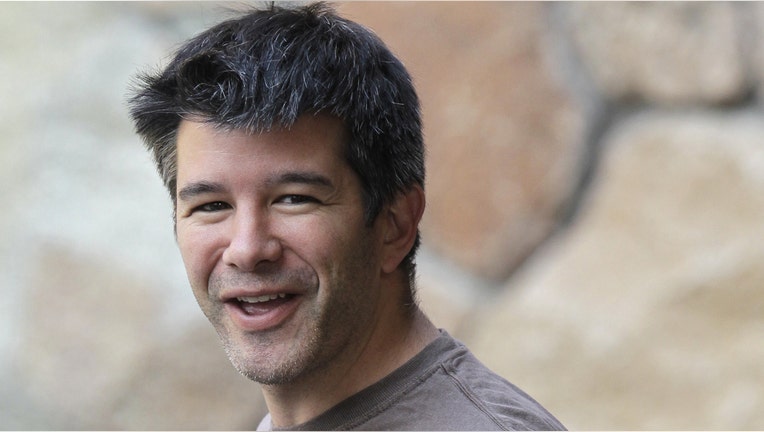 Uber Technologies Inc. won't be bringing co-founder Travis Kalanick back as chief executive, the company's chairman told employees in an attempt to quell reports the co-founder was attempting a comeback.
"Travis is not returning as CEO," Garrett Camp, himself a co-founder, wrote Monday in a staff email reviewed by The Wall Street Journal. "We are committed to hiring a new world-class CEO to lead Uber."
In his note, Mr. Camp said the subject of Mr. Kalanick returning as CEO came up during a product leadership meeting last week and he wanted to tamp down the speculation. Uber, according to people familiar with the matter, has narrowed its list of outside CEO candidates to three, including former General Electric Co. (NYSE:GE) CEO Jeff Immelt.
Mr. Kalanick was pushed out in June by a group of investors after nearly a half-year of scandal and negative attention surrounded Uber, last valued by investors at $68 billion. The San Francisco company underwent a monthslong probe into its culture following allegations of sexism and sexual harassment and is fighting a lawsuit from rival Alphabet Inc. over allegedly stolen trade secrets. The company also has to fill other executive spots, such as chiefs of finance, marketing and operations.
An Uber spokesman declined to comment. Mr. Kalanick and Mr. Camp didn't respond to requests for comment.
The note came as a surprise to other board members, who hadn't seen its contents or been briefed on it prior to it being sent to all staff, according to people familiar with the matter. Though chairman, Mr. Camp doesn't sit on the five-member executive search committee, these people noted.
"Uber must evolve and mature as we improve our culture and practices," Mr. Camp said in the email. News site Recode reported the email earlier.
The next CEO of the company will have to quickly fill the deputy positions, while also seeking a new independent chairman to replace Mr. Camp who is relinquishing the post but is expected to remain as a director.
Uber retained executive-search firm Heidrick & Struggles International Inc. to help it find its new CEO and COO. Meg Whitman, the Hewlett Packard Enterprise CEO, was a contender for the top job at Uber, according to people familiar with the matter, but last month on Twitter declared herself out of the running.
Separately, major Uber investor Benchmark Capital on Monday sent a series of tweets apparently meant to alleviate tensions between the venture firm and the ride-hailing company. The firm, which was the driver behind Mr. Kalanick's June ouster, has been discussing selling a portion of its stake to SoftBank Group Corp. at a valuation below that of Uber's last funding round, according to people familiar with the matter.
Benchmark, on Twitter, said it is "incredibly optimistic about Uber's future" and that it is "long Uber," while noting it thinks the company's value could exceed $100 billion -- compared with about $70 billion now. Benchmark partner Matt Cohler is an Uber board member and sits on the executive search committee.