Uber Resumes Self-Driving Program in Tempe, Pittsburgh After Crash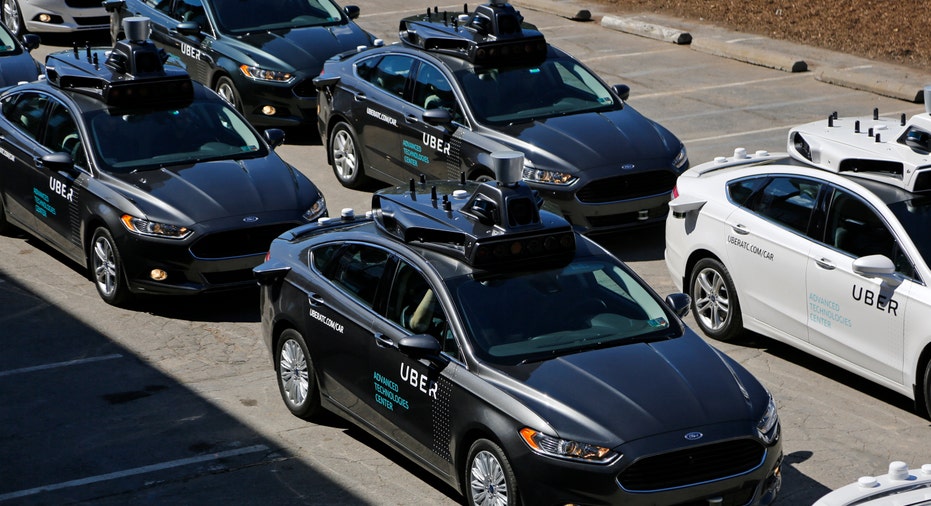 Driverless vehicles operated by Uber Technologies Inc [UBER.UL] will be back on the road in Tempe and Pittsburgh on Monday after one of its self-driving cars crashed in Arizona, the ride-hailing company said.
"Our cars will be back on the road in Tempe and Pittsburgh later today," an Uber spokeswoman told Reuters.
On Friday, Uber suspended its pilot program in three states - Arizona, Pittsburgh and San Francisco. A human-driven vehicle "failed to yield" to an Uber vehicle while making a turn in Tempe, Arizona, said Josie Montenegro, a spokeswoman for the city's police department.
"The vehicles collided, causing the autonomous vehicle to roll onto its side," Montenegro said in an email. "There were no serious injuries."
The ride services company earlier on Monday said its driverless vehicles were back on the road in San Francisco.
Two "safety" drivers were in the front seats of the Uber car, which was in self-driving mode at the time of the crash, Uber said on Friday, a standard requirement for its self-driving vehicles. The back seat was unoccupied.
Photos and a video posted on Twitter by Fresco News showed a Volvo SUV flipped on its side after an apparent collision involving two other, slightly damaged cars. Uber said the images appeared to be from the Tempe crash scene.
(Reporting by Gina Cherelus in New York and Aishwarya Venugopal in Bengaluru; Editing by Dan Grebler and Shounak Dasgupta)