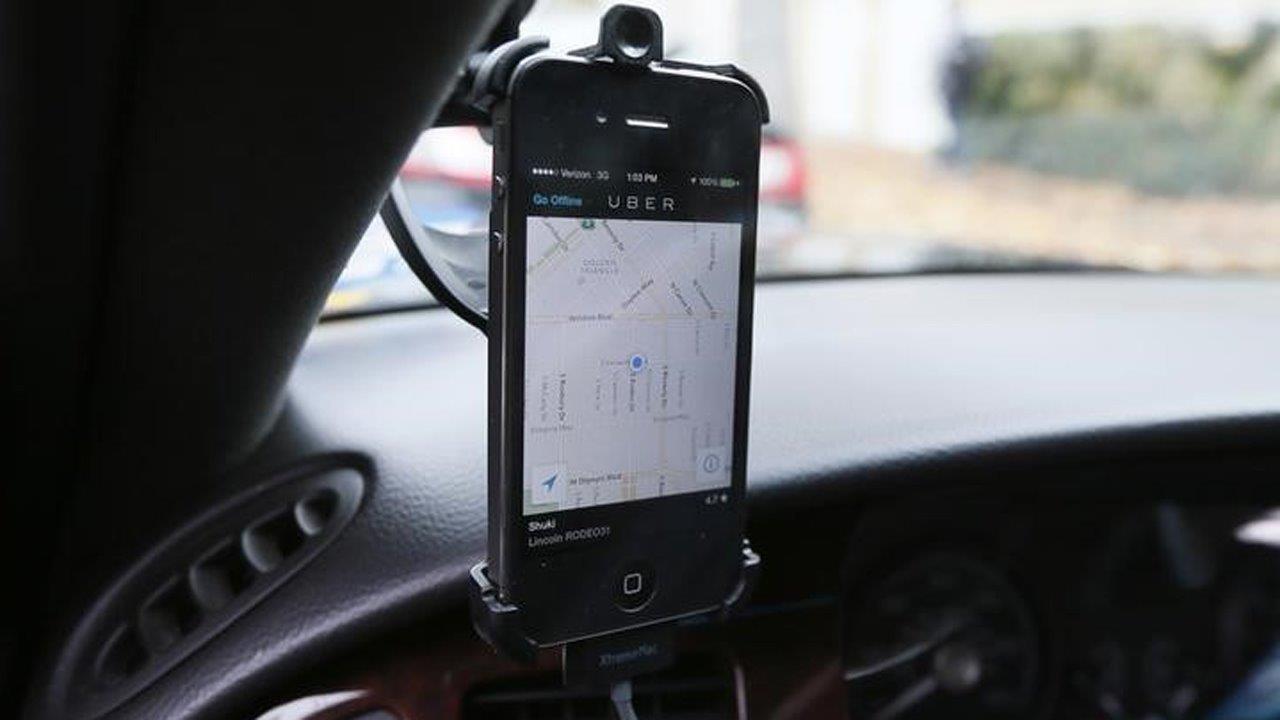 Federal prosecutors have begun a criminal investigation into Uber Technologies Inc.'s use of software as part of a company program known as "Greyball" that helped drivers avoid local regulators, according to a person familiar with the investigation.
Uber has said it used the technology to evade government officials seeking to identify and block Uber drivers in cities where the company faced regulatory challenges. The program, which Uber called Greyball, showed officials dummy versions of the app with fake cars trawling the streets.
The company said in March it would stop the practice of targeting government officials following media reports and a New York Times story that exposed the practice.
The investigation, described as in its early stages, is focused on how Uber used the software, according to the person with knowledge of the matter. A federal grand jury recently sent Uber a subpoena requesting records related to the software, this person said.
A Justice Department spokesman and an Uber spokesman declined to comment. Outside attorneys for Uber didn't respond to requests for comment.
Reuters earlier reported Uber was the subject of a criminal probe.
Uber began Greyball years ago to prevent people certain from using its app, including law-enforcement sting operations and competitors attempting to disrupt the company's system, according to a person familiar with Greyball.
Besides showing fake versions of the app, Uber employed various methods to identify its adversaries, such as using its mapping technology to create virtual fences around government offices and looking for government-issued credit cards, this person said.
The San Francisco company has said it specifically aimed the technology at violators of its terms of service, the legal agreement required to begin using the app. The company said it used the technology for other purposes, including to test new features, issue marketing promotions, prevent fraud and protect drivers from physical harm.
Officials in Portland, Ore., last week issued a report about the use of Greyball and noted the U.S. Attorney of the Northern District of California was conducting a federal probe of Uber. The company used Greyball in Portland in late 2014 to early 2015, when local laws prevented it from operating there, to ensure drivers couldn't be identified and penalized.
Uber has a history of employing scrappy tactics to thwart regulators and rivals. The company, for example, once operated a program to divert competitor Lyft Inc.'s drivers by hailing and canceling thousands of rides.
The federal probe is just the latest in a mounting pile of setbacks for Uber. The company, valued by investors at $68 billion, is investigating claims of sexism and sexual harassment, as well as harsh workplace conditions under its chief executive, Travis Kalanick. The company has seen several high-level executives leave in recent months, and is being sued by Alphabet Inc., which alleges Uber stole design plans for self-driving car technology. Uber has said the claims are unfounded and is contesting Alphabet in court.
Amid all of this, Mr. Kalanick has vowed to hire a deputy, following the leak online of an embarrassing video showing him berating an Uber driver.
Later in May, Uber plans to release the results of its workplace investigation, led by former U.S. Attorney General Eric Holder.