U2 cancels concert in Stockholm because of security breach; police suspect weapons violation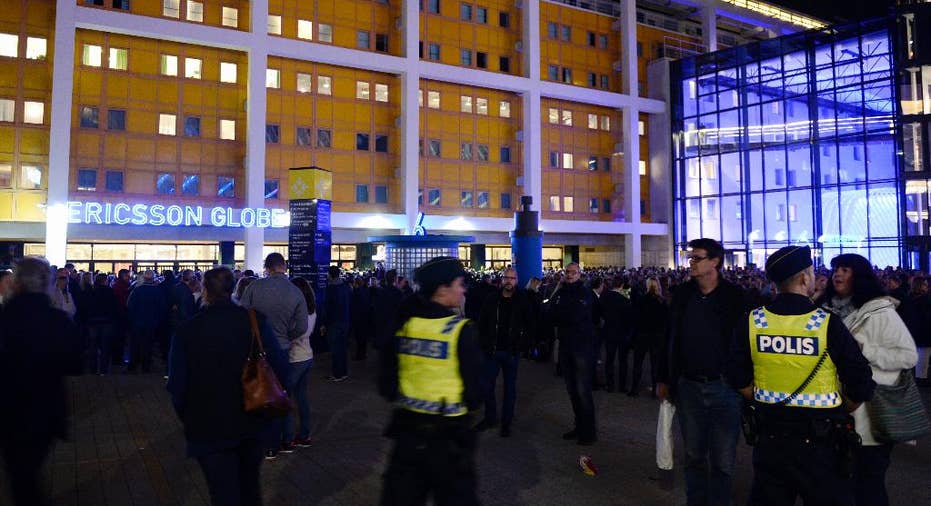 U2 canceled a concert in Sweden's capital after a security breach and police were investigating on Monday whether one of their own was to blame.
Thousands of disappointed concert-goers were evacuated from the sphere-shaped arena because of the security incident late Sunday.
Police declined to comment on Swedish media reports suggesting the incident was triggered by an off-duty police officer wrongly being allowed to enter the venue with a gun.
But police spokesman Kjell Lindgren told The Associated Press that police were investigating a suspected weapons offense and that an internal unit dealing with complaints against police officers had been alerted.
He said organizers, in consultation with police, decided to call off the concert after someone "wasn't properly searched" at the security check.
"There are reports that it may have been a police officer," he added.
No one was arrested and no weapon was found during a search of the arena, he said.
Off-duty police officers in Sweden aren't allowed to carry their weapons under normal circumstances.
The concert was rescheduled for Tuesday and ticket-holders who couldn't come back then would be reimbursed, organizers said.
"The organizers apologize for the inconvenience caused and thank the audience for their understanding. Their safety is the priority," they said in a statement on U2's website.
Cecilia Uhler, 45, said she had been waiting inside the arena for the concert to begin for almost an hour when it was evacuated. People then waited for more than two hours outside the arena before they were told the concert had been called off, she said.
"For my own part I can come back on Tuesday," she said. "But I feel really bad for all the people who can't make in then."
___
This story corrects the surname of the police spokesman to Lindgren, not Nildgren.