U.S. Stocks Pare Losses, Still Face Weekly Decline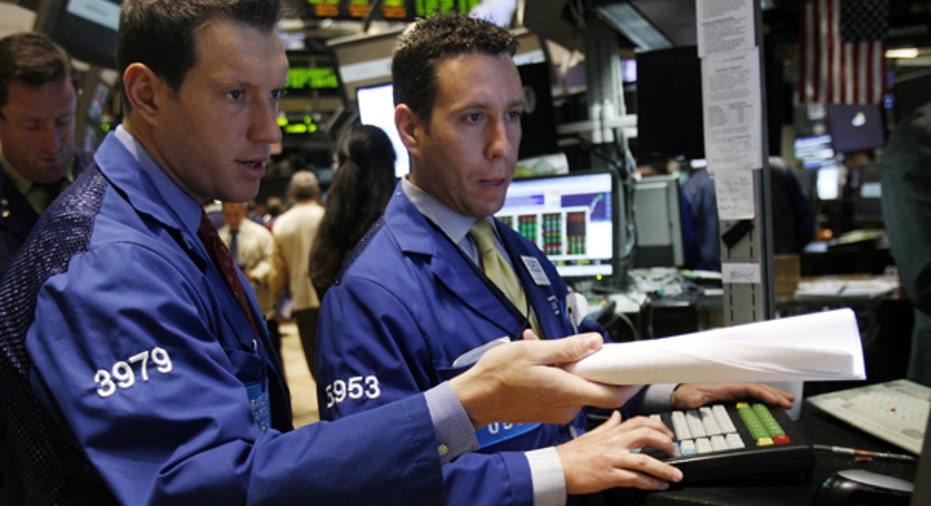 U.S. stocks traded off their lows of the session Friday, with the Dow industrials hovering in positive territory, as investors grappled with a disappointing jobs report and its ramifications for the monetary policy.
The main indexes were set to book their second consecutive weekly losses, however, as poor economic reports have raised concerns about domestic growth.
Companies scaled back hiring in April, adding just 160,000 new jobs, while the unemployment rate remained unchanged at 5%. Economists polled by MarketWatch expected a gain of 203,000. Labor participation rate fell for the first time in seven months, as more people dropped out of the labor force.
The weaker-than-expected jobs number sparked speculation that the Federal Reserve is likely to stay its hand at raising interest rates over the coming months.
The S&P 500 was off by a point at 2,048. Eight of the 10 main sectors traded higher. Materials stocks led the gains, while utilities and health-care stocks sold off. At session lows, the large-cap benchmark has briefly erased its year-to-date gains.
The Dow Jones Industrial Average was up 25 points, or 0.1%, to 17,685. Meanwhile, the Nasdaq Composite fell 7 points, or 0.2% to 4,710, with biotechnology shares weighing on the index. The iShares Nasdaq Biotechnology ETF (IBB) was down 1.9%.
"On the one hand, this jobs reports shows the Fed will not be able to raise rates until the end of the year, because of what's going on overseas and upcoming presidential elections in the U.S. The Fed might just raise rates one more time in December to save face, like it did last year," said Chris Gaffney, president at EverBank World Markets.
"Yet, the slowdown in hiring and tepid wage inflation also means that it's not good for consumers, who ultimately drive companies' revenues and profits," Gaffney said.
Edward Jones's market strategist Kate Warne said the jobs report carried an ambiguous message. "It was decent enough to show the economy still adding jobs, but weak enough to swing expectation of a rate hike further out. We expect more volatility over the coming months but still think fundamentals warrant a grind higher," she said.
Stocks to watch: Shares of Endo International PLC(ENL.T) plunged 35% after the firm cut its outlook.
Shares of GoPro Inc.(GPRO) slumped 5% trade after the wearable-camera maker said late Thursday it swung to a deep loss in the first quarter.
Herbalife Ltd.(HLF) jumped 13% after the nutritional-products company's quarterly results beat analysts' expectations.
Yelp Inc.(YELP) rallied 19% after the online-review company late Thursday raised its revenue forecast for the year following better-than-expected results.
FireEye Inc.(FEYE) shares tumbled 18% after the security software company posted a wider loss, cut its sales view for the year and named a new chief executive officer.
Shares of Cigna Corp.(CI) fell 1.8% trade even as the health-care provider boosted its outlook for the year and beat Wall Street's earnings expectations.
Apple Inc.(AAPL) and German business software group SAP SE (SAP.XE) (SAP.XE) said Thursday they will team up on developing workplace apps. Apple shares were down 0.8%.
Other markets: Oil prices resumed rally on Friday, trading above $45 a barrel, after settling firmly higher on Thursday as a wildfire in Canada's oil-sands district and fighting in Libya threatened production in those countries. Forest fires continued to rage in Canada on Friday, shifting further south.
Stocks in Asia closed mostly lower, as the uncertainty over the U.S. jobs report kept investors from taking on more risk.
It was the same story in Europe, where markets were mired and headed toward weekly losses.
Gold prices rallied sharply, up 1.7% to $1,294.5 an ounce.
By Anora Mahmudova and Sara Sjolin, MarketWatch