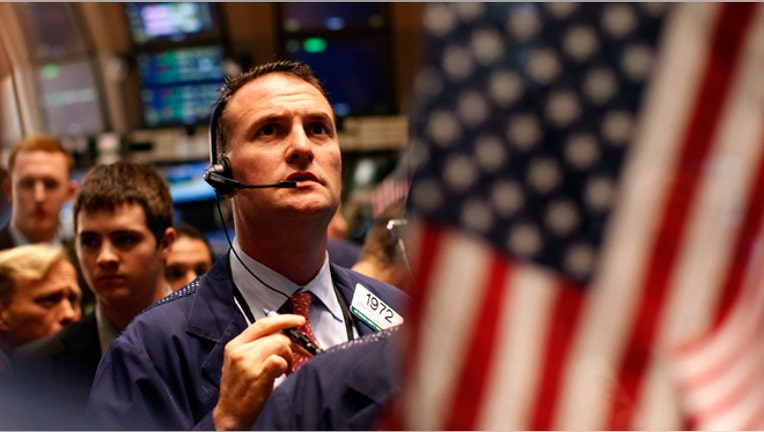 Stock futures indicated a higher start to Wall Street Thursday, as investors await data on the state of U.S. manufacturing and weekly jobless claims and speeches from two more Federal Reserve speakers.
Several retailers will also report, with Abercrombie & Fitch Co., Dollar Tree Inc. and Target Corp. expected ahead of the opening bell.
Futures for the Dow Jones Industrial Average rose 32 points to 15,910 a day after a session plagued by fears about Federal Reserve tapering, while those for the S&P 500 index rose 3.3 points to 1,783. Futures for the Nasdaq 100 index gained 8.25 points to 3,374.75.
The Labor Department will issue the latest reports on weekly jobless claims and wholesale costs at 8:30 a.m. EST. Economists predict the number of people applying for new unemployment benefits will drop to 334,000 in the seven days ended Nov. 16 from a preliminary 339,000 in the prior week. The producer price index is due to forecast a fall by 0.1% in October.
There are two separate reports due on manufacturing, first up is the Markit flash report due at 9 a.m. EST. The index rose to 51.8 in October, with any number above 50% signifying expansion.
The Philadelphia Federal Reserve's index of manufacturing conditions in the bank's region is seen retreating a second straight month, to 14.5 from 19.8 in October, according to economists polled by MarketWatch. The report is due at 10 a.m. EST.
Federal Reserve Governor Jerome Powell is due to speak on financial reform at 9:45 a.m. EST, and Richmond Fed President Jeffrey Lacker will speak on the economic outlook at 12:30 p.m. EST.
Weaker data out of Europe and China weighed on those respective markets.
The European data initially also weighed on stock futures. The French purchasing managers index showed growth slowing, while in Germany, the PMI number rose to a 29-month high, leaving Europe stocks mixed. Chinese manufacturing activity showed a deceleration, which hit Hong Kong stocks.
Wall Street stocks fell on Wednesday after minutes of the latest Fed meeting showed the central bank was on track to slowing its bond-buying program. The S&P 500 stretched a losing streak to three sessions.
Goldman Sachs said in a research note published Wednesday it sees a 67% chance of the S&P 500 falling 10% at one point during 2014. But Goldman stuck to its expectations for the index to end the year at 1,900.
Gold prices remained weaker on Thursday amid tapering worries, while oil prices were largely flat and the dollar continued to push higher.
On the corporate front, Target is projected to report third-quarter earnings of 64 cents a share, according to a consensus survey by FactSet.
Abercrombie & Fitch is likely to post earnings of 44 cents a share in the third quarter, while Dollar Tree is expected to report earnings of 60 cents a share in the third quarter.