U.S. solar market to fall 16 percent in 2017, report says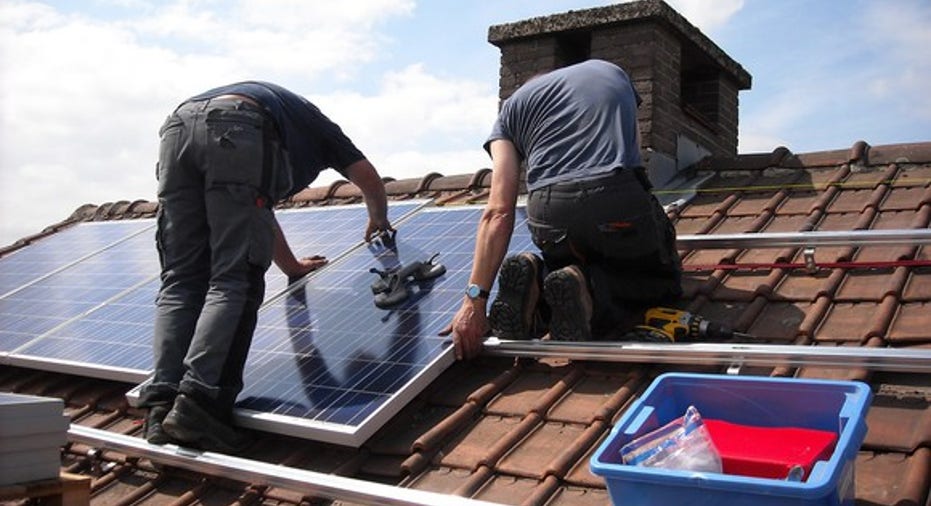 U.S. solar installations will fall 16 percent this year, according to a forecast released on Thursday, as utilities slow procurement of projects to meet state mandates and residential systems become harder to sell.
Following a banner 2016 driven by expectations that a key federal tax credit would expire at the end of that year, the utility-scale market is expected to drop to 8 gigawatts this year from more than 10 GW last year, according to a report by GTM Research and the Solar Energy Industries Association.
The utility market, which accounts for about half of all solar systems, is expected to resume growth in 2019 as utilities seek to procure projects before the 30 percent federal tax credit for solar projects begins to step down in 2020.
Prices on solar systems dropped further during the first quarter, falling below $1 per watt for the first time, the report said.
Residential solar is expected to rise 2 percent for the year, well below the 19 percent growth it logged last year. California is experiencing a major decline in adoption of home installations that contributed to a 17 percent first-quarter drop in the nationwide market. The state accounted for 35 percent of the total U.S. market during the quarter, its lowest share since GTM began tracking the market in 2010.
Large national installers that make up close to half the market, like Tesla Inc's SolarCity and Vivint Solar Inc , have slowed growth to focus on profitability.
Residential markets in New York, Massachusetts and Maryland also fell during the quarter as installers found it was taking longer to win over customers beyond the early adopters.
The market for non-residential solar, which includes commercial and community solar installations, rose 30 percent in the first quarter thanks in part to a robust community solar market in Minnesota and growth in New York.
GTM would revise its forecasts downward, it warned, if a petition by bankrupt solar manufacturer Suniva to implement a 78-cents-per-watt floor on solar module pricing is approved by the U.S. International Trade Commission. U.S. module prices were around 40 cents a watt in the first quarter.
Suniva filed a rare Section 201 petition with the ITC last month, seeking new duties on imported solar products to combat a global oversupply of panels that has depressed prices. If successful, the petition would put solar system costs at 2015 levels, according to GTM.
(Reporting by Nichola Groom; Editing by David Gregorio)