U.S.'s Lew Talks up Policies to Spur Demand in Europe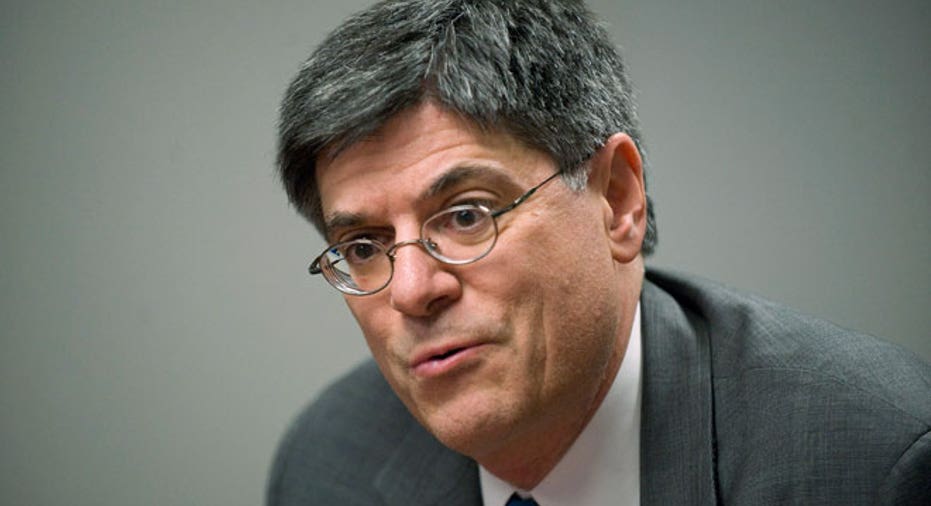 U.S. Treasury Secretary Jack Lew on Tuesday urged countries with a trade surplus to introduce policies to help domestic consumption, in what appeared to be a prod at Germany.
Lew was in Berlin for talks with his German counterpart. Germany has the euro zone's biggest trade surplus and has in the past rebuffed pressure to shift policy to bring about a rebalancing of commercial flows in Europe.
"The driver for economic growth has got to be consumer demand ... policies to help to encourage consumer demand in countries that have the capacity would be helpful," he said at a news conference with German Finance Minister Wolfgang Schaeuble.
Lew has pressed European officials to moderate austerity measures in order to boost growth, and called on surplus countries like Germany to boost their consumption to help pull the continent out of the doldrums.
A U.S. Treasury official told reporters travelling with Lew from Berlin to his next stop in Paris that the United States and Germany disagreed on the extent to which budget austerity can slow economic growth.
But the official, speaking on condition of anonymity, said Europe was aware of the need to boost demand and combat persistent unemployment, adding that Germany was thinking about how best to spur growth and that talks between the two officials had focused on areas of agreement.
For their part, Schaeuble and Lew played down any differences in their views, with the German arguing that growth and budget consolidation were not mutually exclusive.
"Nobody, including in Europe, sees this contrast between fiscal consolidation and growth. Our common position is of growth-friendly consolidation or of sustainable growth, however you want to call it," Schaeuble told reporters.
Germany, Europe's biggest economy, argues that budgetary rigor is not incompatible with growth, and is necessary to convince markets that governments are sticking to their spending diets in order to avoid another sovereign debt crisis
Lew emphasised that the United States wanted a strong Europe.
"As we continue to address many of our long-term challenges, our economy's strength remains sensitive to events beyond our shores. We have an immense stake in a prosperous Europe," he said.
Later, aboard Lew's plane, the U.S. Treasury official told reporters there was a pragmatic shift underway in Europe that put less emphasis on budget austerity and more on structural economic reforms.
"We have made the case that, much as we have in the United States responded to the economic cycle and what it takes to keep growth going, Europeans need to look as well what they can do to generate more demand in their economy," Lew said in an interview with National Public Radio.
At his news conference with Schaeuble, the U.S. Treasury chief said there was a common interest in ensuring that tax havens did not skew a level playing field.
On his first official visit to Europe, Lew met European Union officials in Brussels and European Central Bank President Mario Draghi in Frankfurt on Monday. In Paris, he was due to meet French Finance Minister Pierre Moscovici.
Lew is a budget expert, and close confidant to U.S. President Barack Obama, which may help in his dealings with European officials about deficits and debt.