U.S. Proposes Direct Flights to Havana; American Air Gets Most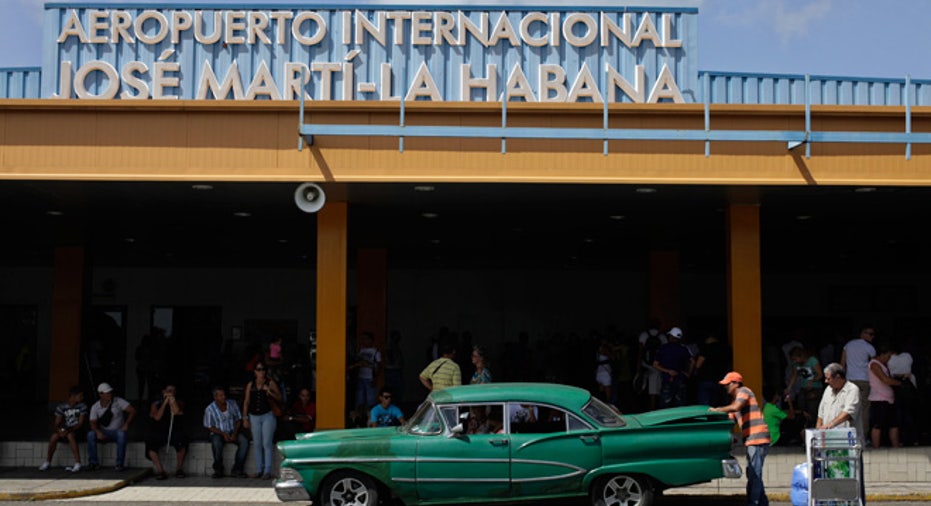 The United States has tentatively approved flights on eight U.S. airlines to Havana as early as this fall, with American Airlines Group Inc receiving the largest share of the limited routes, the U.S. Transportation Department said Thursday.
The decision, coming about a year after the United States and Cuba re-established diplomatic relations, includes 35 flights per week on American, the biggest U.S. airline in Latin America by flights. Its rival for Caribbean travel, JetBlue Airways Corp, would offer 27 flights.
The department expects to reach a final decision on the routes later this summer after receiving any objections to the proposal. It also recommended flights to Havana on Delta Air Lines Inc, United Continental Holdings Inc, Southwest Airlines Co, Alaska Air Group Inc, Spirit Airlines Inc and Frontier Airlines.
The flights to Cuba's capital would be the latest step in bringing the former Cold War foes closer together.
Last month, the Transportation Department gave airlines the green light to schedule flights to other cities in Cuba for the first time in decades. Until now, air travel to the Communist-ruled island has been limited to charter services.
The authorization of service to Havana has created a challenge for the Obama administration. Airlines applied for nearly triple the 20 daily round-trips that Cuba and the United States agreed to permit to Havana in a deal signed in February.
In extensive filings, carriers said why they were suited for the coveted routes and argued that rivals would offer inconvenient connections or higher fares.
"We hope that these selections are ones that will be helpful to the marketplace," U.S. Transportation Secretary Anthony Foxx said in a press conference.
The selections were intended to offer service from large legacy airlines and low-cost carriers, and from airports and cities across the United States, he said.
Miami and Fort Lauderdale, where the largest Cuban-American population resides, received the most flights at 83 per week among six airlines.
Nonstop flights will also leave from Atlanta, Charlotte, Houston, Los Angeles, Newark, New York City, Orlando and Tampa, Florida.
A total of 12 passenger airlines applied for the rights to operate flights to the city.
"These flights open the door to a new world of travel and opportunities for our customers," said Oscar Munoz, United's chief executive officer. United would fly from Newark and Houston.
Though a travel ban and trade embargo on Cuba still exist, the Obama administration has chipped away at the restrictions while pressuring Congress to lift the embargo. Travel by Americans to Cuba has increased by 77 percent within the last year, a U.S. official said.
(Reporting by Jeff Mason in Washington and Jeffrey Dastin in New York; Editing by Jeffrey Benkoe)