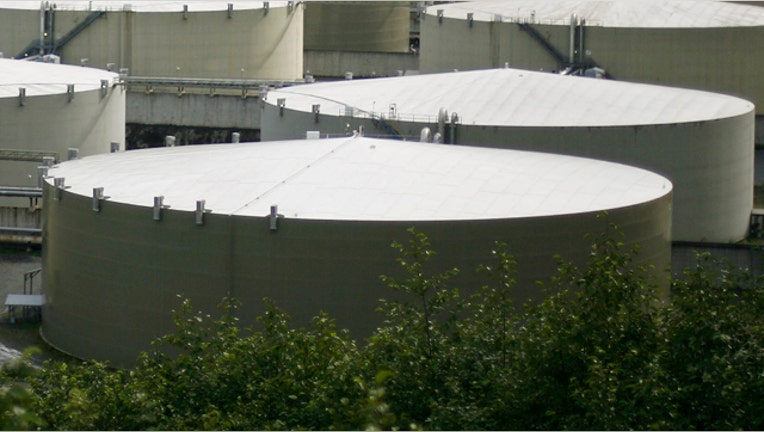 Oil prices fell in Asian trading on Thursday, adding to a slump in the previous session, after U.S. stockpiles rose for the sixth week to another record, sapping the strength of a two-month rally in prices.
U.S. crude futures were down 55 cents at $39.24 a barrel at 0757 GMT, trading further below the important $40 level.
It closed down $1.66, or 4 percent, at $39.79 a barrel on Wednesday. That marked the sharpest one-day drop for the front-month contract in U.S. crude since Feb. 11.
Brent crude futures were down 36 cents at $40.11 a barrel. They finished the last session down $1.32, or 3.2 percent, at $40.47 a barrel.
Earlier this week, both benchmarks had risen by more than 50 percent from multi-year lows that were hit in January.
The U.S. government's Energy Information Administration (EIA) said crude stockpiles climbed by 9.4 million barrels last week - three times the 3.1 million barrels build forecast by analysts in a Reuters poll.
The continued rise in stockpiles is grinding away at the gains in prices that were largely driven by plans of major producers, including Saudi Arabia and Russia, to freeze production.
"OPEC production is still high and Iran is expected to continue to ramp up," said Tony Nunan, oil risk manager at Mitsubishi Corp in Tokyo
"I expect crude to come back down again and test the $35 level again if we continue to get builds," he said.
The deal among a few OPEC producers and Russia to freeze production is perhaps "meaningless" as Saudi Arabia is the only country with the ability to increase output, a senior executive from the International Energy Agency said on Wednesday.
Though, Nigeria believes a deal is possible, its Petroleum Minister Emmanuel Ibe Kachikwu said on Wednesday.
Things could get worse for oil bulls, with trading houses betting on oil markets being over supplied for at least two more years and looking to extend or lock in new leases on storage tanks.
(Reporting by Aaron Sheldrick; Editing by Joseph Radford and Sherry Jacob-Phillips)