U.S. Manufacturing Remained in Contraction in February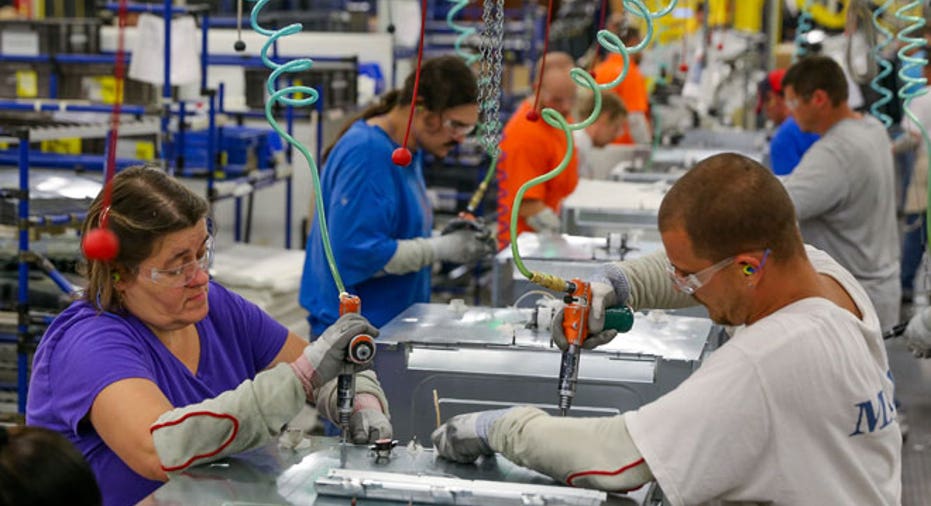 U.S. factory activity slowed for the fifth straight month in February, but there is evidence that global headwinds for the manufacturing sector may be easing.
The Institute for Supply Management said Tuesday its gauge of manufacturing activity rose last month to 49.5 from 48.2 in January. The latest data shows the sector shrank, but the pace of the decline was less severe than it had been in recent months. A reading below 50 indicates the manufacturing sector is contracting.
Economists surveyed by The Wall Street Journal had expected the index to register at 48.6 in February.
The latest reading remains below the index's 12-month average of 50.5.
February's improvement reflected production growing at a faster pace and an improved outlook on employment. However, the employment subindex still showed contraction, rising last month to 48.5 from 45.9 in January.
The new-orders index, an indicator of demand, held steady at 51.5 in February, reflecting modest growth. The report showed 12 of 18 manufacturing industries surveyed, including transportation equipment and chemicals, reported an increase in new orders.
But the new data showed manufacturing exports contracted at a faster pace and prices charged by manufacturers are still decreasing, though at a slower rate than in January.
The manufacturing sector weakened during most of 2015, and fell into contraction in October, according to ISM. A stronger U.S. dollar made exported manufactured goods more expensive for customers overseas, while imports are cheaper for American consumers. And the energy industry—once thirsty for equipment, machinery and metal—retracted swiftly in the face of cheap oil.
Manufacturing accounts for roughly 12% of the country's economic output.