U.S. lawmakers to probe Tillerson on Russia, diplomacy budget cuts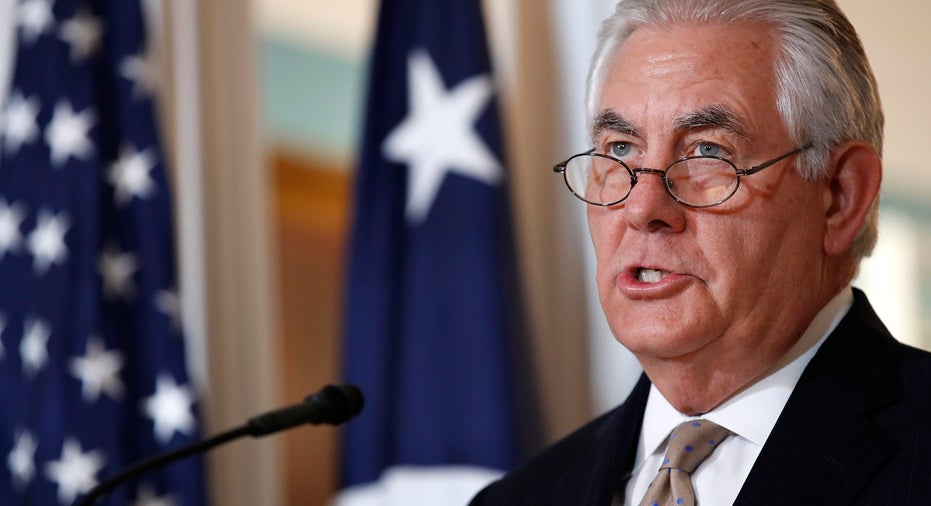 U.S. lawmakers will grill Secretary of State Rex Tillerson about President Donald Trump's unpopular budget, conflicting messages about foreign affairs and links between the administration and Russia, including his own ties, at congressional hearings starting on Tuesday.
The four hearings this week are a rare chance for members of the Senate and House of Representatives to question Tillerson, who has not testified publicly on Capitol Hill since his acrimonious confirmation hearing in January.
That hearing was dominated by Russia, as both Republicans and Democrats worried that the former Exxon Mobil executive, who had deep ties with Moscow, would be too soft on a country often at odds with the United States.
Forty-three members of the Democratic caucus voted against Tillerson's confirmation. It was the biggest "no" vote for a State nominee in decades.
Several senators planned to question Tillerson even more closely about his view of relations with Moscow. The Senate could vote on new sanctions on Russia as soon as this week.
"I haven't heard much from Mr. Tillerson, and what I've heard from him hasn't satisfied my concerns," Senator Ben Cardin, the top Democrat on the Senate Foreign Relations Committee, told reporters.
Tillerson testifies before Foreign Relations and a Senate Appropriations subcommittee on Tuesday, then before House Foreign Affairs and appropriations panels on Wednesday.
Lawmakers want to know where the administration stands after Trump seemed to side with Saudi Arabia and its allies in a dispute with Qatar, contradicting Tillerson, who sought to ease differences between the U.S. partners.
"The entire world has no idea where we stand with respect to the dispute between the GCC (Gulf Cooperation Council) and Qatar," said Democratic Senator Chris Murphy, a foreign relations committee member.
Lawmakers also promised close questioning about Trump's budget proposal, which features sharp cuts in spending on diplomacy and foreign aid, and big increases in military spending, a proposal several members of Congress dismissed as "dead on arrival."
Senator Lindsey Graham, the Republican chairman of the subcommittee that oversees the State Department budget, said he would argue against that proposal when Tillerson testifies to his panel on Tuesday afternoon.
"I'm going to make an argument that soft power is very important in winning the war against terrorism, it's important for our national security. When you look at the hard/soft power mix of this budget, it's way off kilter," Graham told reporters.
Separately, 16 retired four-star generals and other ex-military officers said they would submit joint testimony to the Senate on Wednesday about the importance of foreign aid to national security.
(Additional reporting by Amanda Becker; editing by Yara Bayoumy and Mary Milliken)