U.S. job growth seen surging after storm-related disruptions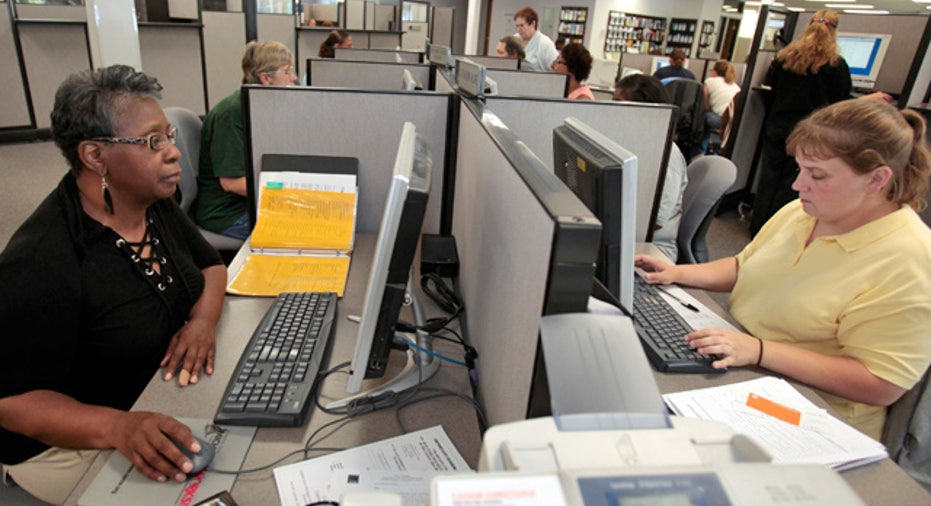 U.S. job growth likely rebounded sharply in October after hurricane-related disruptions depressed employment in September, in a move that could seal the case for an interest rate increase from the Federal Reserve in December even as wage growth probably slowed.
According to a Reuters survey of economists, the Labor Department's closely watched employment report on Friday will likely show that nonfarm payrolls increased by 310,000 jobs last month. That would be the largest gain since October 2015.
Payrolls declined by 33,000 jobs in September, the first drop in seven years, as employment in the leisure and hospitality sector tumbled by a record 111,000.
The drop was blamed on hurricanes Harvey and Irma, which devastated parts of Texas and Florida in late August and early September, leaving workers mostly in lower-paying industries temporarily unemployed.
A rebound in employment growth in October would reinforce the Fed's assessment on Wednesday that "the labor market has continued to strengthen and that economic activity has been rising at a solid rate despite hurricane-related disruptions."
The U.S. central bank kept interest rates unchanged on Wednesday and financial markets have almost priced in an increase in borrowing costs in December. The Fed has hiked rates twice this year.
"It will confirm the Fed's view of solid growth, meaning they are on track to raise interest rates in December," said Bricklin Dwyer, a senior economist at BNP Paribas in New York. "While distorted by storms, the overall picture is of an economy that is reaccelerating in the second half of the year."
But the return of lower-paid industry workers is expected to slow wage growth in October. Average hourly earnings shot up 0.5 percent in September, lifting the annual increase to 2.9 percent. They are seen gaining 0.2 percent in October, which would lower the year-on-year increase to 2.7 percent.
"Some of September's upside represented a compositional bias as more lower-paying industries were impacted by the storms, shifting the mix of workers toward higher-paying industries and biasing average hourly earnings higher," said Ellen Zentner, chief U.S. economist at Morgan Stanley in New York.
NEAR FULL EMPLOYMENT
Economists, however, remain optimistic that wage growth will accelerate with the labor market near full employment. The unemployment rate is forecast to hold steady at a more than 16-1/2-year low of 4.2 percent. The jobless rate is slightly below the Fed's median forecast for 2017.
For now, tepid wage growth would bolster views that inflation will continue to undershoot its 2 percent target and raise concerns about consumer spending, which appears to have been largely supported by savings.
The economy grew at a 3.0 percent annualized rate in the third quarter. Economic strength has persisted even as President Donald Trump and the Republican-led U.S. Congress have struggled to enact their economic program.
Republicans in the U.S. House of Representatives on Thursday unveiled a bill that proposed slashing the corporate tax rate to 20 percent from 35 percent, cutting tax rates on individuals and families and ending certain tax breaks for companies and individuals. The tax plan has already been met with resistance from small businesses, realtors and homebuilders.
October's anticipated employment gains would bring the average for the past two months to 139,000, below the 172,000 monthly average in the last 12 months to August. The economy needs to create 75,000 to 100,000 jobs per month to keep up with growth in the working-age population.
The slowdown in the job growth trend largely reflects difficulties employers have finding qualified workers.
"Companies are having a tough time filling job openings," said Joel Naroff, chief economist at Economic Advisors in Holland, Pennsylvania.Private payrolls are expected to have surged by 303,000 jobs in October after falling 40,000 in September. Manufacturing employment likely rebounded by 15,000 jobs after slipping 1,000 in September. Gains are also expected in the retail sector, which shed 2,900 jobs in September.
Construction payrolls, which rose by 8,000 jobs in September, probably got a boost from the clean-up and rebuilding efforts in the wake of the hurricanes.
(Reporting by Lucia Mutikani; Editing by Chizu Nomiyama)