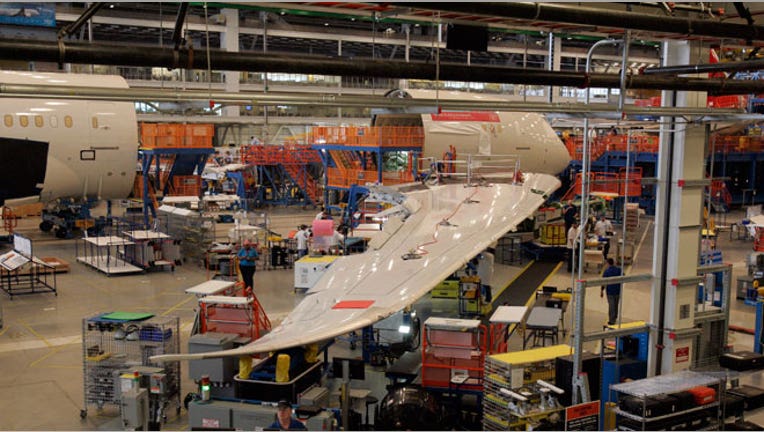 The U.S. economy grew faster than expected in the third quarter as businesses restocked shelves, but a slowdown in consumer and business spending pointed to an underlying weakness.
Gross domestic product expanded at a 2.8% annual rate, the quickest pace since the third quarter of 2012, the Commerce Department said on Thursday. It was an acceleration from a 2.5% clip in the second quarter and beat economists' expectations for a 2.0% rate.
Details of the first estimate of third-quarter GDP were generally weak, with inventories contributing 0.83 percentage point to GDP growth. Excluding inventories, the economy grew at a 2.0% rate after expanding at a 2.1% pace.
Consumer and business spending growth slowed sharply, lending the report a weak tone and validating the Fed's decision to stick to its $85 billion monthly bond-buying program.
With near-term growth prospects not that bright, a reduction in the purchases, which aim to keep interest rates low, is not expected this year.
Consumer spending, which accounts for more than two-thirds of U.S. economic activity, expanded at a 1.5% rate, slowest pace since the second quarter of 2011. It grew at a 1.8% rate in the April-June period.
Some of the slowdown in consumption is blamed on weak demand for utilities because of unseasonably cool weather in the summer. But households have also been wary of loosening their purse strings as the pace of job gains slowed significantly during the quarter.