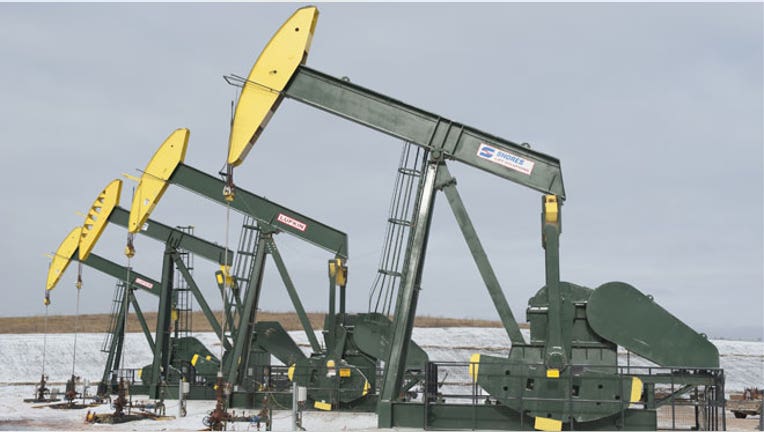 Crude oil futures slid further on Friday due to gains in the dollar, sending it rolling towards its longest run of weekly losses since the turn of the year.
The global crude benchmark was already on track for its sixth consecutive weekly drop on a persistent oversupply of the commodity.
Solid U.S. jobs data released on Friday pushed the dollar higher versus several currencies, making it more expensive for the countries using them to buy oil priced in dollars.
"The sentiment is very negative, so the market is looking for reasons to go lower," said Richard Mallinson, an analyst with Energy Aspects. "The strengthening dollar is one of those."
Brent crude futures <LCOc1> fell by 40 cents to $49.12 at 1249 GMT.
The benchmark was on track to close the week nearly 6 percent lower, the biggest weekly fall since March. It had already been under pressure as physical markets braced for the return of 2 million barrels of North Sea oil that turned back from its path to South Korea earlier this week.
U.S. crude <CLc1> was 20 cents lower at $44.46 a barrel at 1249 GMT, after dropping more than 1 percent on Thursday when it hit a 4-1/2 month low.
The steadily improving U.S. jobs market is indicative of a strong economy in that country, and could open the door wider to a Federal Reserve interest rate hike in September. It would be the first interest rate rise in nearly 10 years.
The market is also awaiting Chinese trade figures over the weekend. Worrying data about the state of China's slowing economic growth, which has major implications for oil demand in the world's top energy consumer, has been a key factor driving the decline in oil prices in recent weeks.
But analysts said seasonal refinery maintenance over the coming months, and stock builds of key oil products such as distillates, also cast a worrying shadow on crude prices.
"There is indeed a growing risk that seasonally weaker crude demand over the fall maintenance period could lead to surprisingly strong stockbuilds, with even lower outright prices required to bring about a supply side adjustment," analysts JBC said in a note.
(Additional reporting by Aaron Sheldrick in Tokyo; Editing by William Hardy and Susan Thomas)