U.S. Crude Prices Fall Towards $40 on Global Glut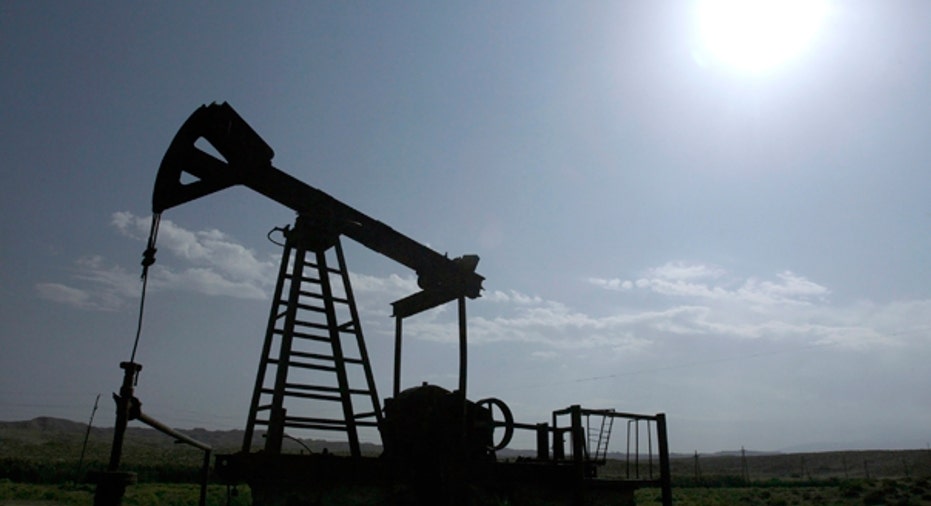 U.S. crude oil prices fell to almost $40 a barrel on Thursday, their lowest since the global financial crisis of 2009, as supplies rose in North America and the Middle East, filling stockpiles to record levels.
Oil has lost a third of its value since June on high U.S. production, record crude pumping in the Middle East and concern about falling demand in Asian economies.
All the main oil futures contracts looked to be heading lower, PVM Oil Associates director and technical analyst Robin Bieber said.
"The trend is down and vicious," Bieber said in a note to clients of the London brokerage.
U.S. crude oil, also known as West Texas Intermediate or WTI <CLc1>, was down 50 cents at $40.30 a barrel by 1030 GMT, after hitting a new 6-1/2-year low of $40.21.
Brent crude futures <LCOc1>, the global oil benchmark, were down 75 cents at $46.41 a barrel, still some way off their 2015 low of $45.19 traded in January.
U.S. crude inventories rose 2.6 million barrels last week to 456.21 million barrels, the government's Energy Information Administration said.
Markets had been expecting a stock draw and the news pushed WTI down more than 4 percent on Wednesday.
Stockpiles rose partly because a U.S. refinery closed for repairs last week, but also because imports rose to their highest level since April.
Canada increased exports to the United States by more than 400,000 barrels per day (bpd) over the past week to 3.39 million bpd, an Energy Aspects research note said.
But U.S. crude oil production has also fallen by over 250,000 bpd since the start of June.
"While this is a clear sign that low prices will lead to less production, it was not enough to convince people yesterday," Commerzbank senior oil analyst Carsten Fritsch said.
OPEC continues to pump record levels of oil, adding to the global oil glut.
Saudi Arabia exported 7.365 million bpd in June, up from 6.935 million bpd in May, industry data showed.
Adding to oil's bearish environment, Chinese equities fell more than 3 percent on Thursday as worries about the world's second-largest economy persist.
Long-term derivatives markets are bearish.
Contracts for delivery of crude oil in the future show the price of oil for delivery in five years' time has collapsed in recent months.
Crude oil for delivery in 2020 costs only about $20 more than current prices, futures markets show.
Reporting by Lisa Barrington; additional reporting by Henning Gloystein; Editing by Christopher Johnson