U.S. Crude Falls 1%, Brent Tumbles 3% to Just Over $30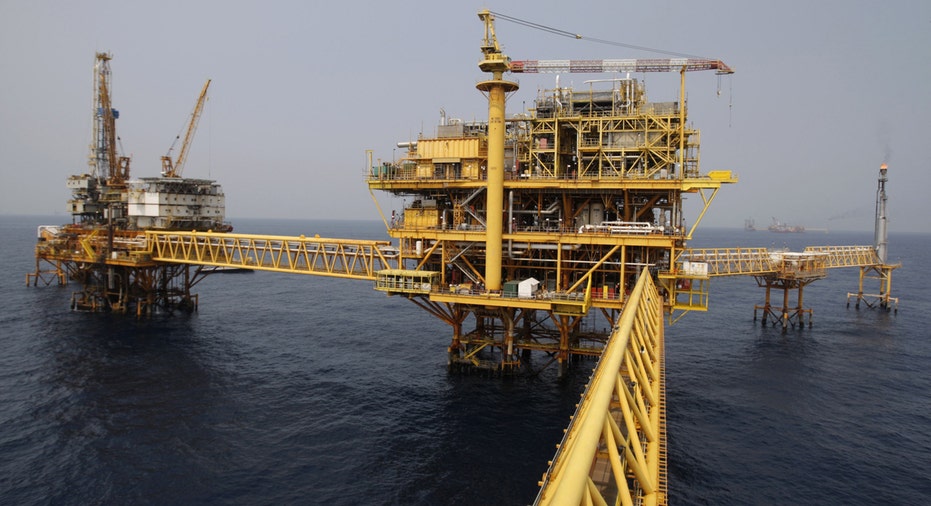 Crude oil fell 3 percent on Tuesday, heading toward $30 per barrel and levels not seen in over a decade, with analysts scrambling to cut their price forecasts and traders betting on further declines.
Prices are down around 20 percent since the start of the year, dragged lower by soaring oversupply, China's weakening economy and stock market turmoil, as well as the strong dollar, which makes it more expensive for countries using other currencies to buy oil.
International benchmark Brent crude futures dropped over 3 percent to a low of $30.43 per barrel on Tuesday, a level last seen in April 2004, before edging back to $30.69 by 0744 GMT (2.44 a.m. ET) , still down 86 cents from their last settlement.
U.S. crude West Texas Intermediate (WTI) fell to a low of $30.41 per barrel, a level last seen in December 2003, before crawling back to $30.59 per barrel.
Trading data showed that managed short positions in WTI crude contracts, which would profit from a further fall in prices, are at a record high, implying that many traders expect further falls.
Traders and analysts said ballooning oversupply and China's slowing economy were the main reasons for the oil price rout, which has pulled prices down by over 70 percent since mid-2014. They have also started to point at the dollar as a drag for crude.
"No doubt, the dollar is a key factor," said Oystein Berentsen, managing director of crude oil at trading company Strong Petroleum in Singapore, although he added that the basic price driver was oversupply.
"Once the crude surplus turns into a product surplus and we start running out of storage capacity, there will be even more pressure on prices and an imminent collapse," he added.
On the supply side, Iraq, which has become the second biggest producer within the Organization of the Petroleum Exporting Countries (OPEC), plans to export a record of around 3.63 million barrels per day (bpd) from its southern oil terminals in February, trade sources said on Tuesday, citing a preliminary loading program, up 8 percent from this month.
"The near-term outlook for the oil market is bleak. OPEC is producing flat-out into a market that is oversupplied by over 1 million barrels per day; already decelerating demand growth could further decay with slowing economic activity; and OECD inventories that are already at record levels are likely to expand through at least the middle of the year," Jefferies said on Tuesday.
Adjusting to the price rout, analysts have been shifting their price outlooks downward, with Barclays, Macquarie, Bank of America Merrill Lynch, Standard Chartered and Societe Generale all cutting their 2016 oil forecasts this week.
StanChart took the most bearish view, saying prices could drop as low as $10 a barrel.
"We think prices could fall as low as $10/bbl before most of the money managers in the market conceded that matters had gone too far," the bank said.
(Additional reporting by Aaron Sheldrick in Tokyo; Editing by Christian Schmollinger and Joseph Radford)