U.S., China Reach Deals on Access for Beef, Financial Services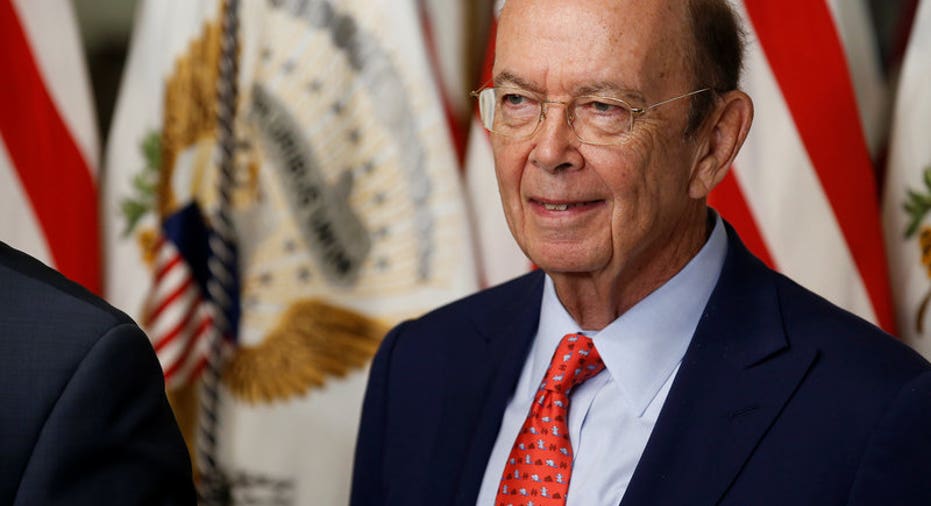 The United States and China will expand trade in beef and chicken and increase access for financial firms, as part of a plan to reduce the massive U.S. trade deficit with Beijing, U.S. Commerce Secretary Wilbur Ross said on Thursday.
The deals are the first tangible results of the 100 days of trade talks that began last month after U.S. President Donald Trump and Chinese President Xi Jinping met in Florida to discuss cooperation between the world's two largest economies.
The countries have agreed that China will allow U.S. imports of beef by no later than July 16.
By that same deadline, the United States said it would issue a proposed rule to allow Chinese cooked poultry to enter U.S. markets, Ross told reporters at a briefing.
Beijing also agreed to issue guidelines by then to allow U.S.-owned card payment services "to begin the licensing process" in a sector where China's UnionPay system has had a near monopoly. Foreign-owned firms in China will also be able to provide credit rating services.
The talks with China are latest in a series of actions since Trump took office in January aimed at remaking U.S. international trade relations.
Trump had pledged during his presidential campaign that he would stop trade practices byChina and other countries that he deemed unfair to the United States. His tough talk had fueled fears of a potential trade war with Beijing.
"This will help us to bring down the deficit for sure," Ross said. "You watch and you'll see."
Ross said there should be an impact on China's trade surplus with the United States by the end of the year.
The United States also signaled that it was eager to export more liquefied natural gas (LNG), saying China could negotiate any type of contract, including long-term contracts, with U.S. suppliers.
It is unclear exactly how much these new deals will increase trade between the two countries.
"We believe that Sino-U.S. economic cooperation is the trend of the times. ... We will continue to move forward," Chinese Vice Finance Minister Zhu Guangyao told a Beijing press briefing on Friday.
When asked if China-U.S. cooperation over North Korea's nuclear and missile programs had played a role in the outcomes of the talks, Zhu said: "Economic issues should not be politicized."
Trump said he had told Xi that Beijing would get a better trade deal if it worked to rein in North Korea, a statement Ross later rowed back on, saying the president did not intend to trade U.S. jobs for help with Pyongyang.
"FULL AND PROMPT MARKET ACCESS"
China had conditionally lifted its longstanding import ban on American beef last year, but few purchases have been made. The ban was imposed in 2003 due to a case of bovine spongiform encephalopathy (BSE), or mad cow disease, in Washington state.
China's Premier Li Keqiang, days after the Xi-Trump summit, suggested that restoring U.S. beef imports could be linked to a U.S. opening for Chinese chicken exports.
U.S. credit card operators Visa and MasterCard have yet to be independently licensed to clear transactions in China, despite a 2012 WTO ruling mandating that Beijing open the sector.
Visa said in an emailed statement that it looked forward to submitting an application for a bank-card clearing institution license, which, "once granted", would allow it to support economic development in China.
Mastercard said: "We welcome today's announcement and look forward to having full and prompt market access in China."
U.S. business groups had wanted the Trump administration to act against Beijing on market imbalances, but not push the two countries toward a trade war.
Nonetheless, more vociferous complaints about Chinese market restrictions by American businesses lobbies have marked a shift from years past, when many companies eschewed the idea of forceful action by Washington for fear of retribution by China.
Jacob Parker, vice president of China operations at the U.S.-China Business Council, said the outcomes addressed "some of the top concerns" of its members, and that the deadlines reinforced commitments made during the Xi-Trump meeting that the talks would yield tangible results.
But he said risks remained that Chinese regulators could drag out the licensing or approval process in newly opened sectors.
Ker Gibbs, the chairman of the American Chamber of Commerce in Shanghai, said the deal, while a good beginning, was not a breakthrough.
"Past foot-dragging means we won't celebrate until these promises are executed," Gibbs said, calling the opening in the electronic payments market "mainly symbolic".
"This should have been done years ago when it would have made a difference. At this point the domestic players are well entrenched so foreign companies will have a hard time entering the China market," he said.
(Reporting by Ayesha Rascoe in Washington; Michael Martina, Kevin Yao and Matthew Miller in Beijing; and John Ruwitch in Shanghai; Editing by Simon Cameron-Moore)