U.S. Calls for Urgent Repairs of 300,000 Recalled Honda Vehicles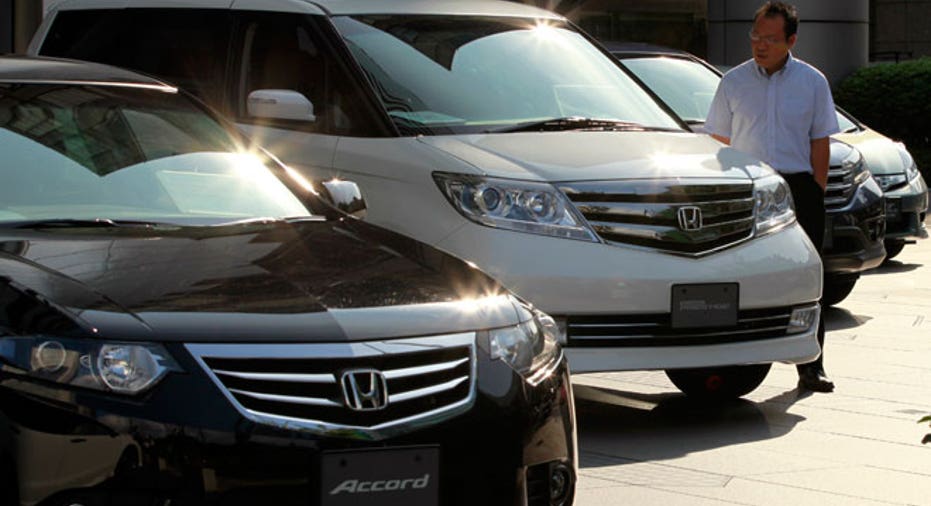 U.S. auto safety regulators warned on Thursday that Takata air bag inflators on more than 300,000 unrepaired recalled Honda vehicles show a substantial risk of rupturing, and urged owners to stop driving the "unsafe" cars until they have been fixed.
The U.S. National Highway Traffic Safety Administration (NHTSA) cited new test data that shows some 2001-2003 model Honda and Acura vehicles have as high as a 50 percent chance of a dangerous air bag inflator rupture in a crash. Takata air bag inflators are linked to as many as 14 deaths worldwide, including 13 in Honda Motor Co vehicles.
"With as high as a 50 percent chance of a dangerous air bag inflator rupture in a crash, these vehicles are unsafe and need to be repaired immediately," said U.S. Transportation Secretary Anthony Foxx. "Folks should not drive these vehicles unless they are going straight to a dealer to have them repaired immediately, free of charge."
Honda said in a statement that it agreed with the analysis of testing and the 313,000 vehicles "should only be driven to a dealer in order to have their Takata air bag inflators replaced as rapidly as possible."
Takata Corp said it had no immediate comment.
Honda said it was recently informed by NHTSA of the analysis of the front driver air bag inflators on 2001-2003 vehicles tested in Florida over the last few months. The analysis revealed a very high rupture rate in laboratory testing, it said.
Honda has already repaired more than 70 percent of the original population of vehicles recalled with this specific version of inflator.
The vehicles include the 2001-2002 Honda Accord, Honda Civic, 2002 Honda CR-V, Honda Odyssey, 2003 Honda Pilot, 2002-2003 Acura 3.2 TL and 2003 Acura 3.2CL
U.S. Senator Bill Nelson, a Florida Democrat, said urgent action is needed.
"These vehicles are deathtraps, and Takata and Honda have understated the risks for far too long," he said in a statement. "Merely telling people to come to dealers is not enough - they need to go out and find these vehicles and get them off the road."
Nearly 100 million Takata inflators have been declared unsafe worldwide. In May automakers agreed to recall another 35 million to 40 million U.S. air bag inflators by 2019. Previously, 14 automakers had recalled 24 million U.S. vehicles with 28.8 million inflators. (Reporting by David Shepardson, Editing by Franklin Paul and Tom Brown)