U.S. Budget Deficit Sees First Rise in Five Years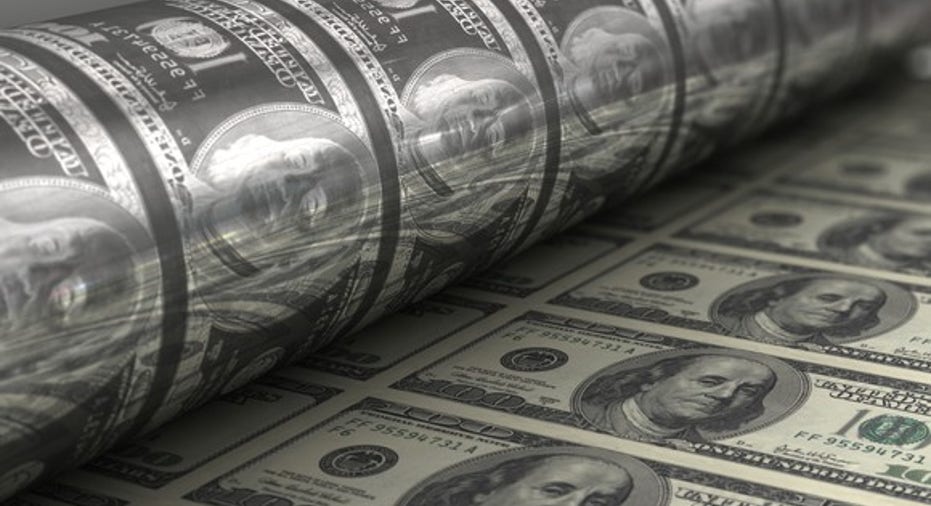 A slowdown in the growth of federal revenues, as well as rising government spending, pushed the U.S. deficit up in the 2016 fiscal year for the first time since 2011, reversing the trend of falling deficits as the economy recovered in recent years.
The budget shortfall widened to $587 billion in the fiscal year that ended Sept. 30, the Treasury Department said Friday, up 34% from the previous fiscal year.
That brought the deficit to 3.2% of gross domestic product, on par with the average the U.S. has run over the past 40 years and an increase from 2.5% of GDP in fiscal year 2015. Measured as a share of GDP, it is the first time the deficit increased since 2009.
The deficit had decreased in recent years as spending cuts and a strengthening economy had curbed federal outlays and boosted government revenue. But a growing number of Medicare, Medicaid and Social Security recipients, as well as slightly higher interest rates on publicly held debt, helped drive up total spending by 5% in 2016, while total revenues grew by just 1%. Legislation passed at the end of last year also added billions of dollars in new spending and lowered revenues by extending tax breaks.
The nonpartisan Congressional Budget Office earlier in October had projected a $588 billion deficit for fiscal year 2016, up $149 billion from 2015.
Steady job growth over the past year has brought in more revenue from personal income and payroll taxes, which rose by 4% in fiscal year 2016. But revenue from corporate taxes fell by 11% over the year, in part because profits have been constrained by slow productivity growth, weak demand from overseas, and a tight job market that has pushed up wages. Firms began reporting third-quarter profits this week.
Total revenues rose by $18 billion compared with the 12 months through September 2015, or less than 1%. Earlier in the current economic expansion, total government revenues routinely grew by 6% or more year-over-year.
The $166 billion rise in federal outlays over the past 12 months had several key drivers. Spending on Social Security benefits rose by 3%, or $33 billion. Medicare spending increased 9%, or $58 billion, thanks to more beneficiaries and higher costs for services. Net interest on the public debt and Medicaid spending also increased.
The government posted a $33 billion surplus for the month of September, smaller than the $91 billion surplus posted in September 2015. However, because Oct. 1 fell on a Saturday this year, roughly $40 billion in recurring benefits payments were accelerated into September, further widening the deficit for fiscal year 2016. Adjusting for that and another calendar quirk regarding payments from Federal Reserve reduces the deficit for fiscal year 2016 to $548 billion instead of $587 billion.
The deficit is projected to climb in the longer term. In August, the CBO estimated the deficit will climb over the next 10 years to reach 4.6% of GDP by 2026, as the economy grows more slowly than previously anticipated. But the office also projected interest rates will stay lower for a longer period, cutting interest payments on publicly held debt. Government outlays have been steadily rising, thanks in part to increased spending on Social Security and Medicare as the country's population ages.