U.S. Budget Deficit Falls to Lowest Level Since August 2008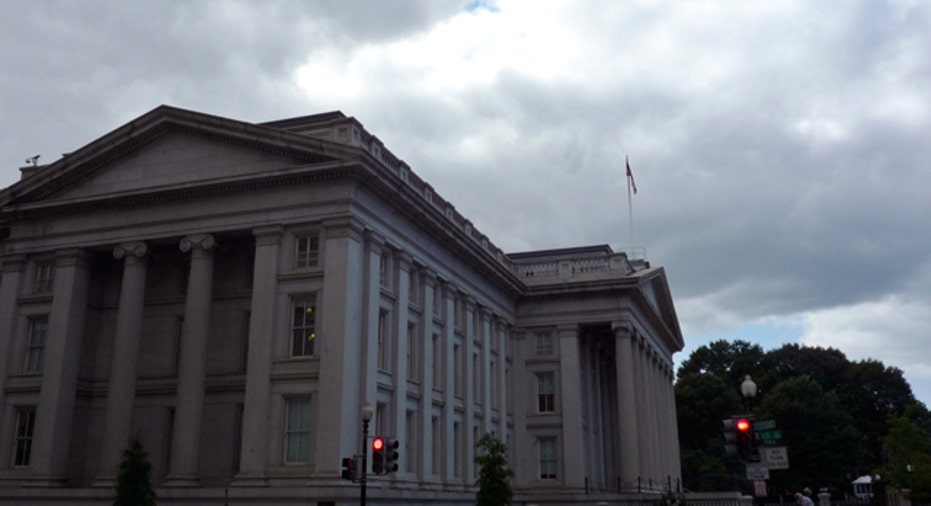 The U.S. ran a budget surplus in January, dropping the annual deficit to its lowest level since August 2008, the Treasury Department said Wednesday.
The U.S. deficit fell to $405 billion over the 12-month period ended January, or around 2.2% of gross domestic product, boosted by a $55 billion surplus in January. The deficit figure was down from the year-earlier $495 billion, or 2.8% of GDP.
The January surplus partly reflected calendar-driven changes in the timing of certain benefit payments. After adjusting for those differences, the surplus was around $15 billion.
Revenues stood around 6% above their year-earlier levels, while outlays were around 3% higher. Receipts of $314 billion collected by the Treasury was a record for the month of January.
The latest report showed annual revenues posted their slowest rate of growth since August 2012. Corporate tax receipts for the fiscal year, which began Oct. 1., ran around 10% below their year-earlier level. Individual taxes withheld by employers and payroll tax revenues were up 3%, while other individual taxes, such as capital gains, were 8% higher.
Year-to-date government revenues have also been boosted by a one-time payment of $19 billion from the Federal Reserve that Congress enacted last year to pay for a highway-funding measure.
The White House said on Tuesday that it expects the annual budget deficit to exceed $600 billion, or 3.3% of GDP, for the fiscal year that ends Sept. 30, driven largely by a package of tax credits that Congress and President Barack Obama agreed to extend or make permanent at the end of last year.
The president and Congress separately reached a bipartisan agreement last fall that slightly boosts discretionary spending caps through Sept. 30, 2017, which could contribute to higher near-term deficits over the coming year if revenues don't rise by a similar amount.
By Nick Timiraos