U.S. Bond Prices Rise on Growth Worries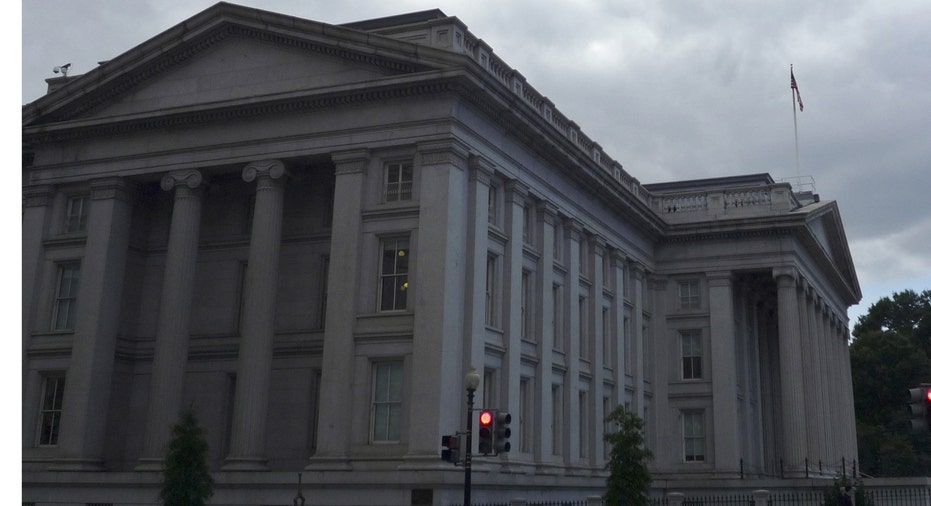 U.S. Treasury debt prices rose on Tuesday as renewed worries about a weakening global economy supported safe-haven demand for government debt.
Bond prices held near session highs after the government sold $24 billion in three-year notes to mediocre demand.
The Treasury Department will sell $21 billion in 10-year notes on Wednesday and $13 billion in 30-year bonds on Thursday.
An earlier bout of selling had pushed yields higher but they later fell as prices rose after International Monetary Fund downgraded its forecast on global growth for the second time this year, blaming weak commodity prices and a slowdown in China, analysts said.
The IMF expects the world economy will expand 3.1 percent this year, or down 0.2 percentage point from its previous estimate.
Treasuries yields rose "to open domestic trading, but slipped after the IMF's latest wet blanket toss on global expectations," Jim Vogel, interest rate strategist at FTN Financial wrote in a research note.
Bond prices were also supported by a larger-than-expected increase in the U.S. trade deficit in August which reinforced the view of slowing global demand and the U.S. central bank may delay increasing rates this year.
While bond prices held steady to higher for rest of the day, Wall Street indexes rode a seesaw session. Shares rose briefly on stronger oil prices, but gave back much of those gains on weakness in the healthcare sector and as investors eyed upcoming quarterly reports that are expected to show a dip in corporate earnings.
However, the bond market's gains were limited by profit-taking and caution ahead of remarks from San Francisco Federal Reserve President John Williams at 5:30 p.m. (2130 GMT).
"Some might be concerned that John Williams, who is typically a dove, might suggest a rate hike this year is still possible," said Kim Rupert, managing director of global fixed income analysis at Action Economics in San Francisco.
In late U.S. trading, U.S. benchmark 10-year Treasuries were up 6/32 in price to yield 2.035 percent, down 2 basis points from late Monday.
The 30-year bond was up 14/32 in price to yield 2.876 percent, down 2 basis points from Monday.
(Reporting by Tariro Mzezewa; Editing by Diane Craft)