U.S. Auto Sales On Track for Best June in Over a Decade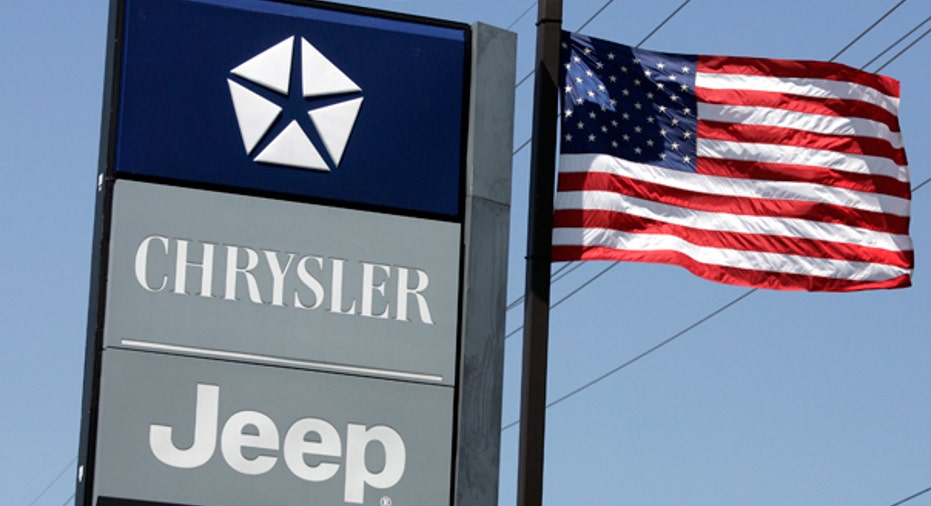 Auto makers are on track for their best June U.S. auto sales in more than a decade as summer sales started to heat up during the month.
Ford Motor Co.'s sales rose 6.4% to 239,096 light vehicles. Truck sales, which bounded up 24%, and SUV sales, up 7.3%, barreled ahead of car sales, which skidded 12%.
General Motors Co. reported overall sales slipped 1.6% as the auto maker continues with a planned cut back of less profitable fleet sales. Retail sales, though, rose 1%, on strength in the Chevrolet, Buick and Cadillac brands.
Fiat Chrysler Automobiles NV posted a 6.5% rise in U.S. auto sales, fueled by robust demand for its Jeep brand. The Italian-U.S. auto maker sold 197,073 vehicles in the month-for its best June sales in 11 years-compared with 185,035 a year ago. Jeep brand sales jumped 17% as the Wrangler, Patriot, Compass and Renegade each recorded their best June sales ever.
U.S. auto sales are on track to hit an 11-year industrywide high, as cheap gasoline and easy credit continue to boost car-buyer confidence, steering many to purchase pricier trucks or SUVs. Sales also took a boost from an extra selling day in the month compared with the same period a year ago.
"As we head into summer, sales should stabilize just slightly ahead of last year's pace," said Kelley Blue Book analyst Tim Fleming. The firm estimates a 5% increase in sales, marking the highest for June since 2005.
Nissan Motor Co. logged a 13% rise to 140,553 vehicles sold -- a June record for the Japanese auto maker, propelled by a 14% jump in sales of crossovers, trucks and SUVs.
WardAuto.com forecast an annualized selling rate of 17.3 million vehicles in June, a modest slowdown compared with May but ahead of the average selling rate in the first five months of the year and on pace to set another annual sales record.
Still, some worry about weaker demand in the market after several years of market growth as sales incentives and deliveries to fleet customers have risen. J.D. Power and LMC Automotive project record incentives-$3,278 per unit-for the month. And industry analysts estimate more than 20% of sales attributable to fleet transactions in June.
Kelley Blue Book expects compact SUVs will remain the top segment in the month, aided by a refreshed Ford Escape and redesigned Kia Sportage, while midsize cars will fall in market share amid flat volumes year-over-year.
The average transaction price for a light vehicle sold in the U.S. rose 2% to $33,652, according to Kelley Blue Book, driven by continued strength in trucks and SUVS.
Write to Anne Steele at Anne.Steele@wsj.com