Tyson Foods Eyes Higher Wages as Labor Market Tightens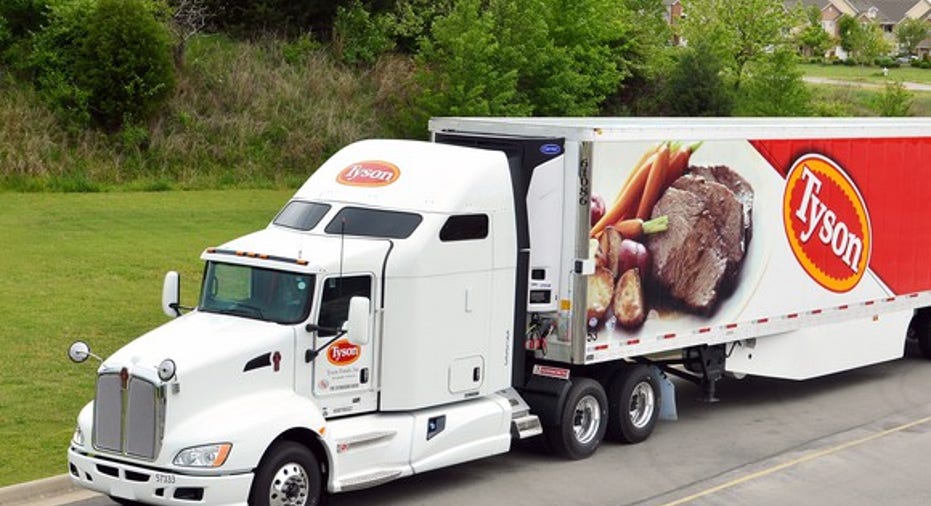 Tyson Foods, the biggest U.S. chicken company, said on Wednesday it may raise wages again for workers at all of its poultry plants, a sign of an intensifying battle for employees in a tightening labor market.
The increases would come after Arkansas-based Tyson boosted base wages for poultry workers by between 3 and 3.5 percent in November, said Hector Gonzalez, vice president for human resources operations. The base rate is a pay level workers can reach after finishing a probationary period.
Under a pilot program, Tyson gave workers at one poultry plant a bigger increase in November and further raised pay at another facility in January, Gonzalez said. The company will evaluate how those increases help attract and retain workers and affect their performance, he said.
"The pool of available labor is shrinking," Gonzalez said.
Employers are competing for workers as the number of Americans on unemployment rolls has dropped to a 17-year low.
Last year, companies including Wal-Mart Stores Inc, a Tyson customer, raised wages for hourly workers under pressure from the competitive job market and labor groups calling for higher wages at retail chains.
Tyson rivals Sanderson Farms Inc and Pilgrim's Pride Corp did not respond to requests for comment about wages.
Asked whether Tyson would pass on the cost for higher wages to customers, Gonzalez said the increases were an investment that executives "hope to get back in a lot of ways, particularly through operational efficiencies."
At some facilities, Tyson is "looking for a dramatic improvement in the numbers of quality applicants to help staff our plants and avoid creating a scenario where we can't meet the demand of our customers," he said.
Tyson said it did not have an estimate for the cost of the wage increases.
In January, the company raised the starting wage at one union-represented poultry plant to $12 per hour from $10 and the base rate to $14 from $11.70.
In November, employees at a separate plant saw the starting wage rise to $13 from $10 and the base rate rise to $15 from $11.65, Tyson said. That increase was made in lieu of the 3 to 3.5 percent increases at other plants.
Tyson declined to give the locations of the two plants.
The company has also shortened the time for workers at the plants to reach the base rate to six months from a year, Gonzalez said.
(Reporting by Tom Polansek; Editing by James Dalgleish)