Two-thirds of U.S. commuter railroads may not meet crash technology deadline: report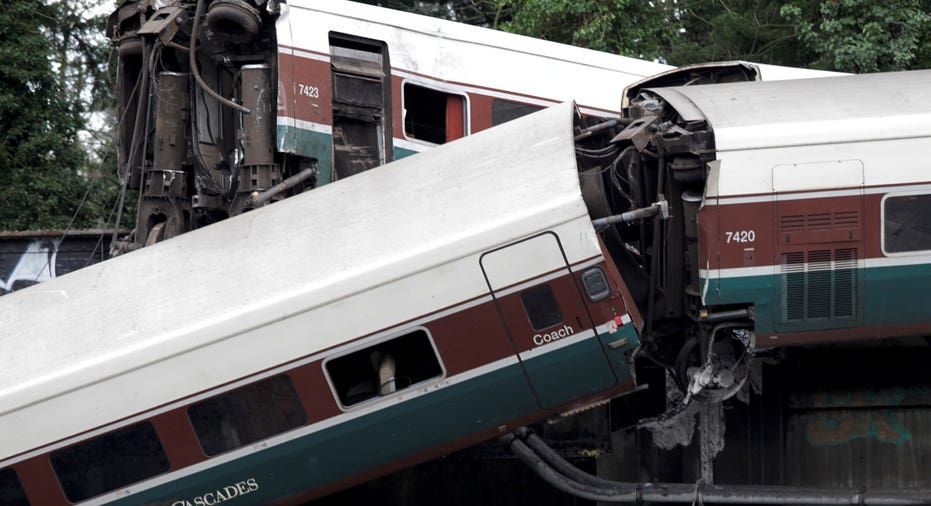 As many as two-thirds of the 29 U.S. commuter railroads may not meet a deadline to install an anti-crash technology by the end of the year, according to a report by a government watchdog seen by Reuters.
The report by the U.S. Government Accountability Office is expected to be released on Thursday at a U.S. Senate Commerce Committee hearing on the technology known as positive train control (PTC).
It follows a number of recent train accidents that the National Transportation Safety Board has said could have been prevented with positive train control, including deadly crashes in South Carolina and Washington State.
In 2008, Congress required that PTC be implemented across the country by the end of 2015. It then extended the deadline to the end of 2018. The government can stretch the deadline to 2020 to complete some aspects of the system if railroads have met certain requirements.
The technology automatically stops a train to prevent a derailment or crash but it is in operation on only 45 percent of tracks owned by freight railroads and 24 percent of tracks owned by passenger railways.
The GAO report said 13 of the 29 U.S. commuter railroads had told auditors they planned to seek extensions of the 2018 deadline. It also found that 19 of the 29 commuter railroads may not meet the deadline or may not qualify for an extension, partly because of the time needed to conduct adequate testing.
The Federal Railroad Administration (FRA) may grant an extension beyond 2018 for commuter railroads that have not completed testing if they have met other benchmarks. It could impose fines if it does not approve extensions, but the agency told the Government Accountability Office that it "has yet to determine how it will handle railroads that do not meet the deadline or receive an extension."
FRA officials have met since January with all major railroads to discuss PTC. "We're going to keep pushing them," the agency's acting deputy administrator Juan Reyes told Congress.
American Public Transportation Association chief executive Paul Skoutelas told a recent Congressional hearing that full PTC implementation for commuter railroads "is estimated to be approximately $4 billion," a figure that does not include operating and maintenance costs of $80 million to $130 million annually.
For publicly funded commuter railroads "this number is staggering," he said.
Senate Commerce Committee chairman John Thune told Reuters that the report showed some commuter railroads "are on track to meet requirements." Others that are behind must "recommit their organizations to doing what is necessary to get the job done," he said.
The National Transportation Safety Board has said that a December derailment near Seattle of an Amtrak train in which three people were killed could have been prevented with operating PTC. The NTSB has said that 150 crashes since 1969 that claimed almost 300 lives could have been prevented by PTC.
U.S. Transportation Secretary Elaine Chao has vowed to push railroads to meet PTC deadlines.
(Reporting by David Shepardson)