Twitter, Inc. Is Missing Out on This Major Catalyst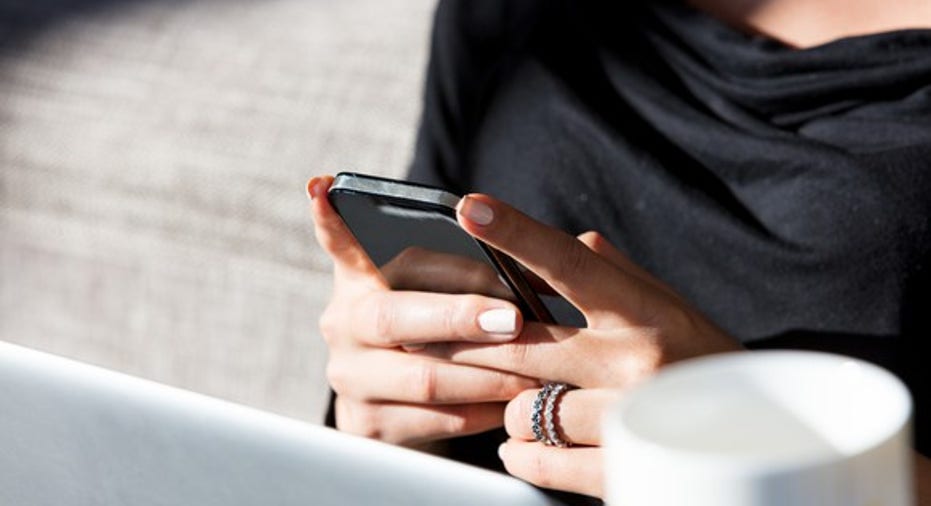 Twitter (NYSE: TWTR) has undoubtedly missed the mark recently. Last year, the social network's sequential monthly active user growth stalled and even temporarily turned negative. Meanwhile, Twitter's revenue growth rates have decelerated rapidly and its stock price has plummeted nearly 70% in two years.
Going further, there isn't a clear end in sight to Twitter's revenue challenges. A new report by research company eMarketer (via Recode) forecasts Twitter's U.S. mobile ad revenue will actually decline in 2017 compared to 2016 as Facebook (NASDAQ: FB) and Alphabet's (NASDAQ: GOOG) (NASDAQ: GOOGL) Google gobble up marketers' rising spending on mobile advertisements.
Image source: Getty Images.
Twitter's missed opportunity
In 2017, Twitter's U.S. mobile advertising revenue will decline from $1.21 billion last year to $1.15 billion, eMarketer estimates. A quick glance at Twitter's financials in the company's most recent quarter suggests this estimate is realistic. Twitter's $382 million in U.S. advertising revenue in Q4 was down 7% from the year-ago period. And given that 89% of Twitter's global ad revenue during the quarter came from mobile, it's safe to say that Twitter's mobile ad revenue in the U.S. probably isn't faring too well.
What's unfortunate about Twitter's struggling mobile ad business in the U.S. is that it's happening at a time when marketers are spending more on mobile ads. Total mobile ad spend in the U.S. is expected to increase 25% in 2017 compared to 2016, eMarketer estimates.
Unlike Twitter, advertising juggernauts Google and Facebook are well-positioned to snap-up this incremental spending. The two companies' combined share of U.S. mobile ad spend will increase from 54% in 2016 to 57% in 2017, eMarketer estimates. But eMarketer estimates that Twitter's share of U.S. mobile advertising revenue will decline from 2.6% in 2016 to 2% in 2017.
Twitter management likely agrees that it won't be keeping up with Google's or Facebook's growth rate in 2017. In the company's fourth-quarter shareholder letter, management said, "escalating competition for digital ad spending" could present challenges for advertising revenue growth in 2017.
Image source: Twitter.
Can Twitter reinvigorate growth?
Looking further into the future -- perhaps toward the end of 2017 and into 2018 -- Twitter's domestic advertising revenue could start growing again. Management believes that the company's recent reacceleration in user growth will drive revenue growth. But it's going to take time as management expects "advertising revenue growth to continue to lag that of audience growth in 2017," the company explained in its fourth-quarter shareholder letter.
But if Twitter does return to mobile ad growth in the U.S. toward the end of the year or in 2018, don't expect growth rates to be very high. Not only may overall growth in U.S.-based mobile ad spend be much slower by then, but Twitter's anemic 3% year-over-year growth in U.S. monthly active users during the company's most recent quarter -- notably below Facebook's 5.5% year-over-year growth in U.S. monthly active users in the same period -- suggests the user growth won't be much help for Twitter in driving domestic ad revenue growth.
10 stocks we like better than TwitterWhen investing geniuses David and Tom Gardner have a stock tip, it can pay to listen. After all, the newsletter they have run for over a decade, Motley Fool Stock Advisor, has tripled the market.*
David and Tom just revealed what they believe are the 10 best stocks for investors to buy right now... and Twitter wasn't one of them! That's right -- they think these 10 stocks are even better buys.
Click here to learn about these picks!
*Stock Advisor returns as of February 6, 2017
Suzanne Frey, an executive at Alphabet, is a member of The Motley Fool's board of directors. Daniel Sparks owns shares of Facebook. The Motley Fool owns shares of and recommends Alphabet (A shares), Alphabet (C shares), Facebook, and Twitter. The Motley Fool has a disclosure policy.