Twitter, Inc. Hires a New Product Chief As Ad-Sales Leader Departs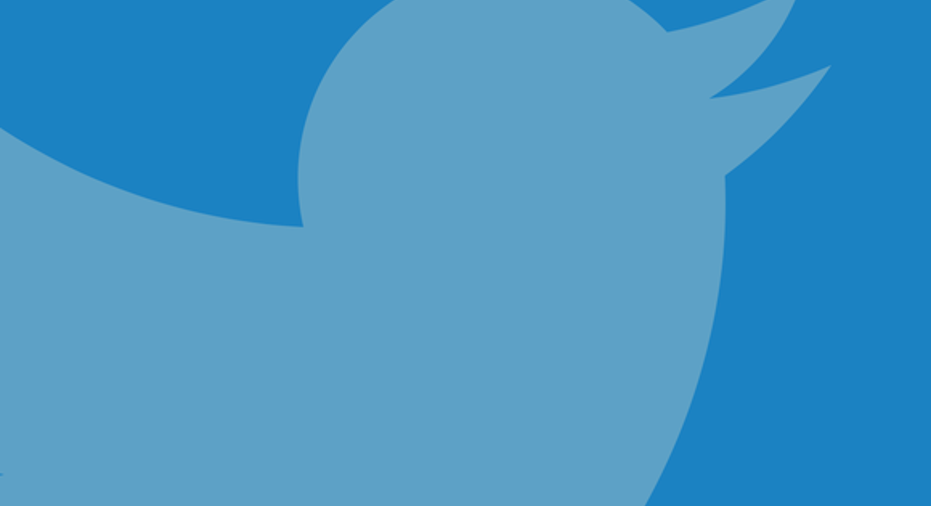 Social network Twitter's (NYSE: TWTR) top ranks shuffled around last week, emphasizing a time of change at the company. On Thursday, Twitter announced that it's bringing onboard tech executive Keith Coleman as vice president of product, filling an important position that has been vacant since January. And on Friday, Richard Alfonsi, one of Twitter's top ad-sales leaders, announced he was leaving the company and joining Stripe, an online payments company for start-ups in the United States.
Twitter headquarters. Photo by Aaron Durand (@everydaydude) for Twitter, Inc.
Ever since Twitter CEO Jack Dorsey returned to the company last year, many of the social network's top executives have either left the company or changed positions. And now a recently announced restructuring and reduction in its workforce is likely to continue to affect jobs at Twitter.
Here's what investors should know about Twitter's most recent high-profile moves.
A much-needed product manager
Before joining Twitter, Coleman was chief executive of a social-network app company he founded called Yes Inc. The company started apps Frenzy and WYD -- two social apps that arguably never made it mainstream.
Along with Coleman, Twitter also acquired the entire Yes Inc. team.
Yes Inc. explained the move on its website:
But the acquisition seems mostly aimed at swallowing a team of talented engineers rather than buying the technology, as the two apps will be shutting down in the "coming weeks," according to a blog post on Yes Inc.'s website.
Before founding Yes Inc. Coleman was a product manager at Alphabet's Google, heading up a number of products, including Gmail and Inbox. And Yes Inc. boasts about its team's overall talent in its blog post about its decision to join forces with Twitter, saying, "prior to forming Yes, our team spent their careers building products like Gmail, Android, PayPal, and others that serve hundreds of millions of people."
Coleman's position at Twitter has seen highturnover. The social network has burned through three product chiefs since its initial public offering in 2013, and the role has been vacant since January.
A key loss
Alfonsi's departure comes after a 4.5-year stint at the Twitter, where his most recent role was overseeing Twitter's "sales efforts for all but its largest brand advertisers," according to Recode's Jason Del Rey. Alfonsi was one of two of the company's top sales bosses, according to Del Rey.
Stripe CEO Patrick Collison tweeted on Friday about Alfonsi's move to the company, saying the former Twitter ad-sales leader will help Stripe grow its enterprise customers.
Alfonsi's departure follows Twitter COO Adam Bain's decision to leave the company in November. Between Bain, who was directly responsible for essentially building Twitter's advertising business from the ground up, and Alfonsi, Twitter's advertising business has definitely taken a hit.
Image source: Twitter.
But Twitter warned in October its restructuring would impact its advertising business, saying changes and workforce reduction would focus "primarily on reorganizing our sales, partnerships and marketing efforts..."
While it's not clear whether Bain and Alfonsi's departures were entirely based on their own decisions or were part of the restructuring, it's at least a sign that Twitter is changing things up.
As investors continue to watch Twitter attempt to transition a struggling period in which revenue and user growth has slowed, the company will need to prove it can clearly define its vision and then show investors it can execute on it. Perhaps Twitter's new product lead can bring some much-needed clarity for the direction of its product.
10 stocks we like better than Twitter When investing geniuses David and Tom Gardner have a stock tip, it can pay to listen. After all, the newsletter they have run for over a decade, Motley Fool Stock Advisor, has tripled the market.*
David and Tom just revealed what they believe are the 10 best stocks for investors to buy right now... and Twitter wasn't one of them! That's right -- they think these 10 stocks are even better buys.
Click here to learn about these picks!
*Stock Advisor returns as of November 7, 2016
Suzanne Frey, an executive at Alphabet, is a member of The Motley Fool's board of directors. Daniel Sparks has no position in any stocks mentioned. The Motley Fool owns shares of and recommends Alphabet (A and C shares), and Twitter. Try any of our Foolish newsletter services free for 30 days. We Fools may not all hold the same opinions, but we all believe that considering a diverse range of insights makes us better investors. The Motley Fool has a disclosure policy.