Twitter Bets On Payouts To Rein In Talent Flight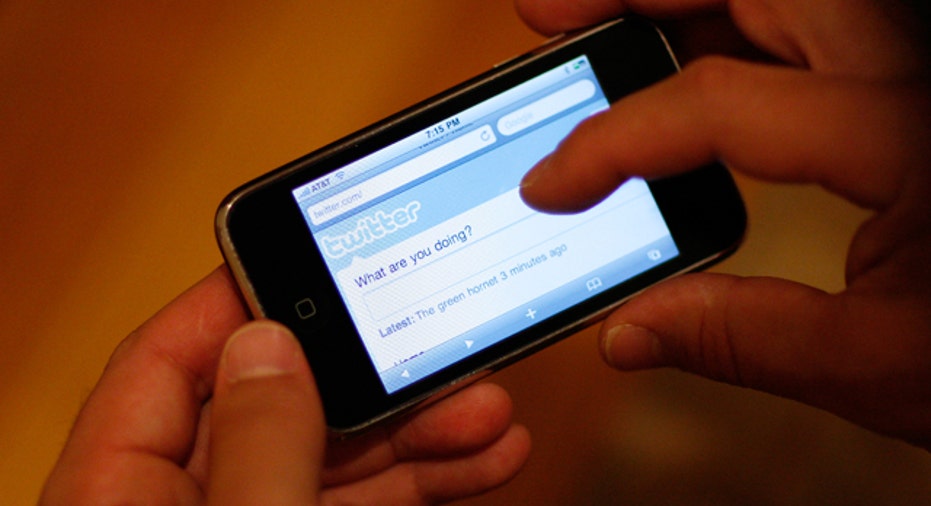 Twitter is sweetening its employee compensation packages to stem a talent drain, a pressing move that may be followed by other tech companies with sinking stock prices.
Over the past month, the social media company has been offering additional restricted stock to employees companywide, extending from the upper ranks to junior-level employees, people familiar with the matter said.
In an unusual move, Twitter has granted varying amounts of restricted stock depending on when the employees started working, intending to make up for the value they lost since joining the company, these people said.
Since the fall, the company has also been doling out cash bonuses to some employees ranging from $50,000 to $200,000 as an incentive to keep employees around for another six months to a year, according to other people close to the company.
Together, the payouts show how Twitter is trying to allay employee jitters about a stock price that has fallen about 60% in the past 12 months. Since Jack Dorsey was named chief executive in early October, the stock has fallen by roughly one-third, with investors remaining concerned about stalled user growth. Mr. Dorsey himself announced not long after he took over as CEO that he would be giving roughly one-third of his Twitter stock to the company's employee equity pool. That donation is still subject to shareholder approval.
More broadly, Twitter's moves speak to the realities of keeping pace with Silicon Valley's talent wars, pressure that has intensified as the public markets have soured on Twitter and other tech companies in recent months. Companies with spiraling stock prices, such as LinkedIn and VMware, have recently sought to beef up employee equity packages, and compensation experts say others are likely to follow suit.
"This is a fairly unique approach to dealing with this particular issue [at Twitter], but it will nowhere be the only unique approach we see in the next six to 12 months because the market has been ugly for these companies," said Dan Walter, CEO of Performensation, a compensation consulting firm that focuses on equity.
"Developing, retaining, and recruiting top talent is critical to Twitter's business success and building shareholder value," Twitter said in a statement. "Competitive compensation, strong leadership, and a confidence in the direction of the company are all key elements to having top talent. We are investing in all three areas to ensure we maintain these employees."
The offers at Twitter came over the past month at around the time Twitter granted additional compensation to three executive officers that could be worth nearly $55.4 million for taking on heavier workloads amid a reorganization of the management team.
These latest compensation packages to rank-and-file employees haven't been uniform, however. According to current employees and others close to the company, the guiding principle in calculating roughly how much additional stock is offered was predicated on how much the estimated value of an employee's restricted stock has fallen since they joined.
In other words, someone who joined around the time Twitter's stock soared to an all-time closing high of $73.31 on Dec. 26, 2013, the month after the company's initial public offering, is likely to have received more restricted stock than a veteran employee who joined before it went public.
The compensation bump has been the latest in a series of morale-boosting efforts by Mr. Dorsey after slashing up to 8% of the workforce in October to narrow Twitter's focus. Several senior executives have left in recent months and the company has also continued to lose employees to up-and-coming startups such as work-collaboration software maker Slack  and ride-hailing service Lyft, according to employee announcements and changes to LinkedIn profiles.
Over the past year, Twitter's stock has continued to slide, at one point in February reaching an all-time low close of $14.31. On Wednesday, Twitter shares fell 3.7% to $17.66.
As team leaders pulled various employees into one-on-one meetings over the past month, workers were told that the additional shares were meant to bump them back up to where they had started, according to one of the people familiar with the matter.
Compensation experts say Twitter's measures are unusual in their extent and in the way the grants have been structured.
"To do it across a whole group and to do it for this reason is shocking and highly effective," said Valerie Frederickson, founder and CEO of Frederickson Pribula Li, a Silicon Valley-based human-resources executive consulting firm. "It's effective at keeping employees on a sinking ship."
Still, it is a risky move, especially considering Twitter's already unusually high stock-based compensation costs. Of the 172 U.S. tech companies with at least $1 billion in revenue last year, Twitter had the highest stock-based compensation costs as a percentage of its revenue at 30.8%, according to data provided by S&P Capital IQ. That is nearly double Facebook's 16.6% and four times Google parent Alphabet's 7%.
Twitter isn't alone in its attempts to retain employees as other tech stocks have suffered in recent months. LinkedIn said earlier this month that CEO Jeff Weiner will distribute his annual equity package, valued at about $14 million, to the employee pool.
VMware, an EMC Corp.-controlled seller of data center software, has also been handing out extra shares to employees. In November, VMware issued restricted stock units and cash bonuses to encourage employees to stay there through various periods in 2016, according to a former employee.
The cash bonuses were $60,000 in some cases, targeting engineers and executives within the company's cloud-computing group, according to the former employee who was there at the time.
---
Robert McMillan contributed to this article.