Turner's walk-off blast lifts Dodgers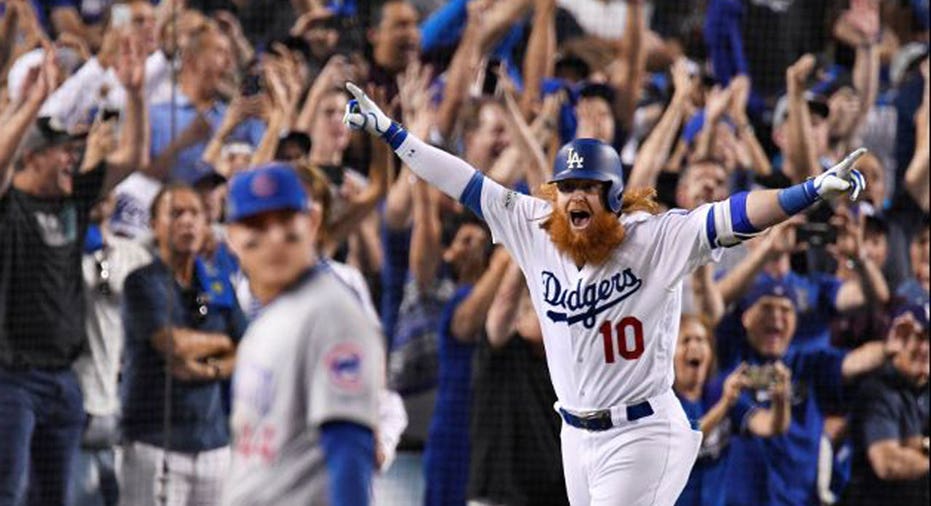 The Los Angeles Dodgers are heading to Chicago with a two-games-to-none lead over the defending World Series champs in the National League Championship Series.
 Justin Turner capped his four-RBI day by slamming a three-run homer off John Lackey in the bottom of the ninth to give the Dodgers a 4-1 win over the Chicago Cubs. Turner's second homer of the postseason ended another dramatic night for the Dodgers, who remained unbeaten in these playoffs and moved within two wins of their first World Series appearance since 1988. It came on the 29th anniversary of Kirk Gibson's walk-off homer that gave Los Angeles Game 1 of the World Series against Oakland.
 The Cubs went ahead on Addison Russell's solo homer in the fifth inning, but the lead didn't last long. Turner tied it with an RBI single in the bottom half of the inning.
 Russell's home run was one of just three hits by Chicago. Turner and Clay Bellinger each had two of the Dodgers' five hits.
 Kenley Jansen worked a hitless ninth to get the win. Brian Duensing (DEHN'-sing) was the loser.
 Game 3 is Tuesday at Wrigley Field.