Turkish leader Erdogan criticizes central bank's rate hike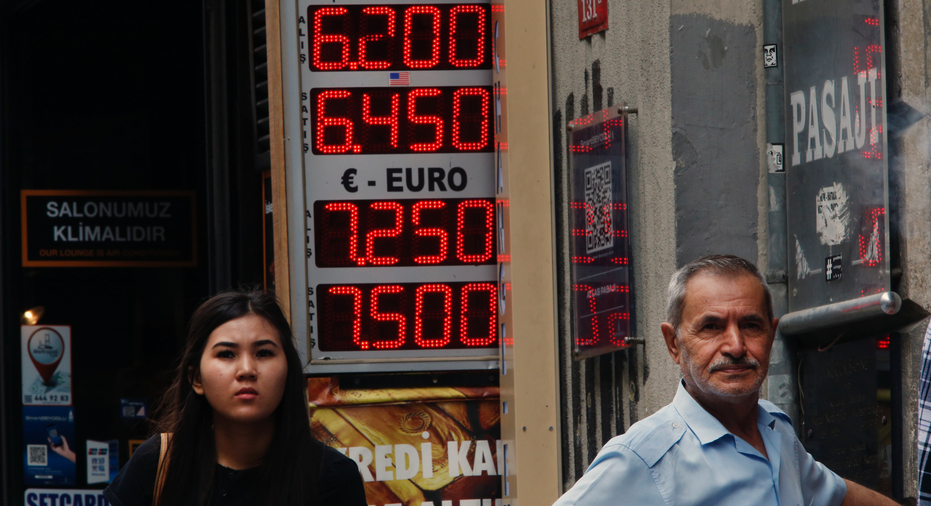 Turkish President Recep Tayyip Erdogan has reproached the central bank for sharply raising interest rates, saying the country would "see the results" of the bank's independence.
The bank on Thursday raised its key rate from 17.75 percent to 24 percent to stem a currency crisis. The move suggests it is re-asserting its independence despite pressure from Erdogan to keep rates low.
Addressing his ruling party's officials Friday, Erdogan said: "Here you go, have your independence. We will see the results of the independence."
Erdogan said that his "patience" with the bank would have its limits.
He repeated a claim that Turkey's currency woes were part of a foreign conspiracy put into motion because Turkey did not "respond" to U.S. demands.
Washington is pressing Turkey to release a detained American pastor.