Turkish central bank says it will act to contain inflation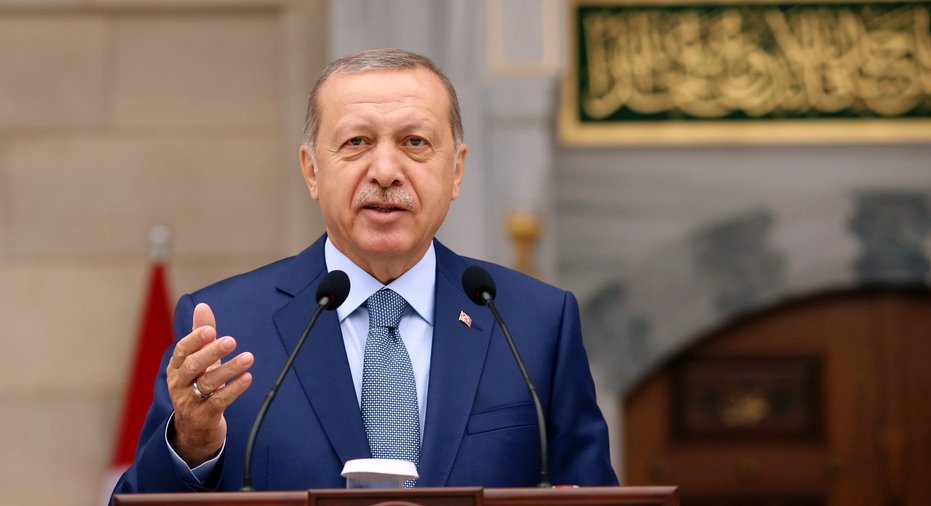 Turkey's central bank said Monday it would adjust its monetary policy this month, raising hopes it will finally increase interest rates, as independent experts say it should do to keep the currency from falling and fueling a financial crisis.
The bank's decision came after official figures showed that the annual inflation rate in Turkey jumped to 17.9 percent in August from 16 percent in July. That's the highest since 2003, when President Recep Tayyip Erdogan came to power.
The central bank, which will next meet Sept. 13 to set rates, has come under pressure from Erdogan to refrain from raising interest rates. Higher rates can hinder economic growth, but are also needed to control inflation and support the currency.
The Turkish lira has plunged some 40 percent against the dollar so far this year over concerns about Erdogan's economic policies and a spat with the United States over the detention of an American pastor on espionage and terror-related charges. Washington imposed sanctions and threatened new ones unless the pastor is release.
The currency was 1.2 percent lower on Monday, trading at 6.61 lira per dollar.
The currency drop is particularly painful for Turkey because it has accumulated a high debt in foreign currencies.
The president has blamed Turkey's woes on foreign powers, particularly the United States, which he says is waging an "economic war."