Turkey expects lower growth amid currency turmoil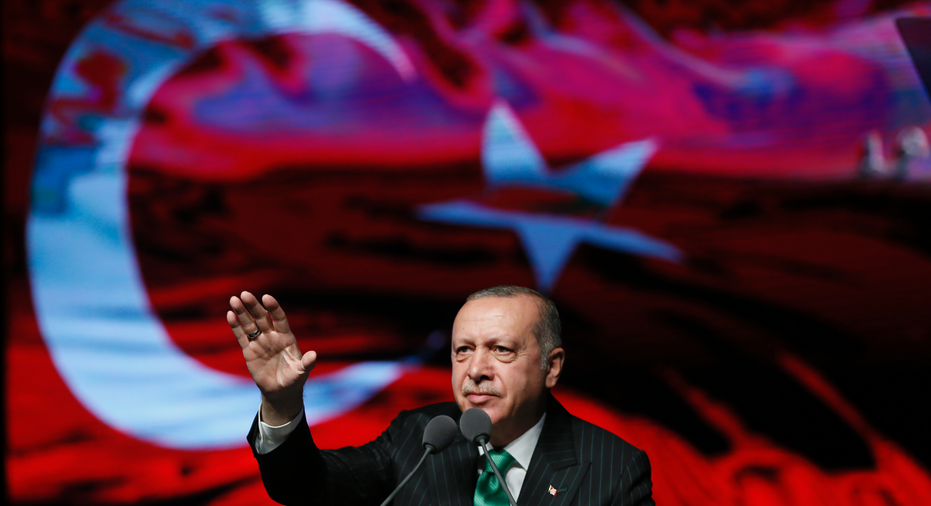 Turkey expects lower economic growth in coming years amid concerns over inflation and a sliding currency.
Treasury and Finance Minister Berat Albayrak presented the government's economic plan Thursday, which estimates 2.3 percent growth in 2019 and 3.5 percent in 2020. The previous forecast was 5.5 percent for both years.
Albayrak estimated inflation this year would be 20.8 percent, a high rate that will be eroding standards of living. The Turkish lira has lost around 40 percent against the dollar so far this year, sharply raising the price of imports.
To fight inflation and support the currency, the central bank last week raised interest rates sharply, from 17.75 percent to 24 percent. Higher rates, however, will also dent growth.
Investors have been selling the Turkish currency because they're worried by the country's high levels of foreign debt, President Recep Tayyip Erdogan's economic policies and a diplomatic and trade dispute with the United States.
Albayrak said the new economic plan would ensure "sustainable and healthy" growth and would reassure investors.
The lira was down slightly, by 0.9 percent at 6.3 per dollar, following the announcement.
Albayrak also said the government will try to create 2 million new jobs by 2021 and expects to make savings worth 60 billion Turkish lira ($9.6 billion) in the coming year.
The savings will be made by curtailing spending on construction projects in 2019, turning instead to foreign investment for financing.
"The public projects whose tender had not been carried out, or the tender has been carried out without any operation... will be suspended," Albayrak said. "They will be brought to life with direct foreign investments or international financing."