Tunisian women march for equal inheritance rights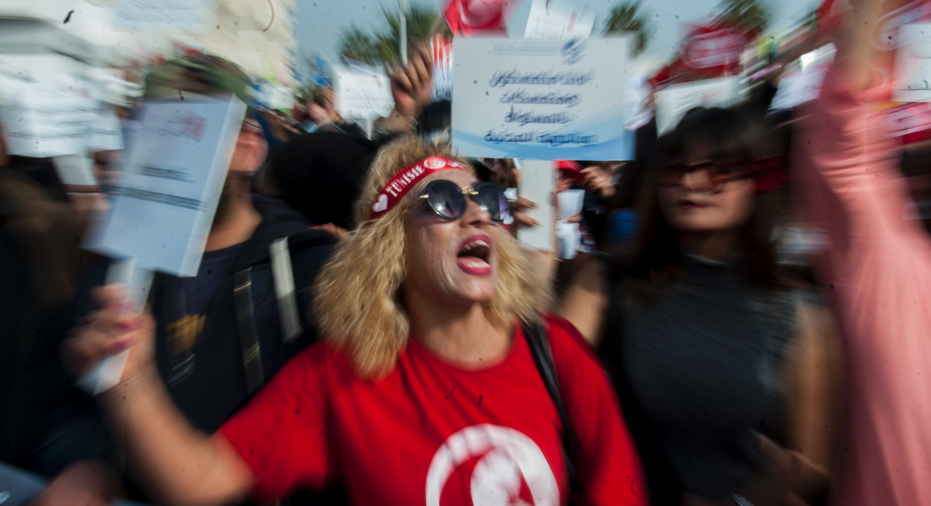 Tunisian women have demonstrated to demand equal inheritance rights, amid national debate over the issue that has reverberated around the Muslim world.
Under a heavy police presence, they marched to parliament Saturday in Tunis to demand a law guaranteeing equal inheritance for daughters and sons.
The current system based on Islamic Shariah law generally grants daughters only half the inheritance given to sons, and is standard in most Muslim countries. Mainstream Muslim clerics see the inheritance rules as enshrined in the Quran, Islam's holy book.
The marchers insisted that Tunisian society has evolved and can remain devoutly Muslim while modernizing its laws.
"We have to stop considering this subject taboo," Amina Rekik, a leader of the opposition Machrou' Tounes party, told The Associated Press.
Marcher Monia Alouni, a 28-year-old public servant, insisted that such a change isn't contrary to religion." The protest was linked to recent events around the world for International Women's Day.
Two women held a counter-protest, saying the Quran is their point of reference and that changing inheritance laws would be a threat to society.
Some worry that such changes could stir up extremist anger in a country that has already suffered deadly attacks.
Tunisia's 90-year-old president prompted widespread anger when he proposed changes to inheritance laws last year, as part of efforts to modernize and bring the law in conformity with its new democratic constitution. A special commission was created to study the issue, and will present its conclusions in June.
Tunisia set an example across the Muslim world with laws soon after independence from France in 1956 abolishing polygamy and granting women many rights.