Trump's teasing jobs report tweet raises questions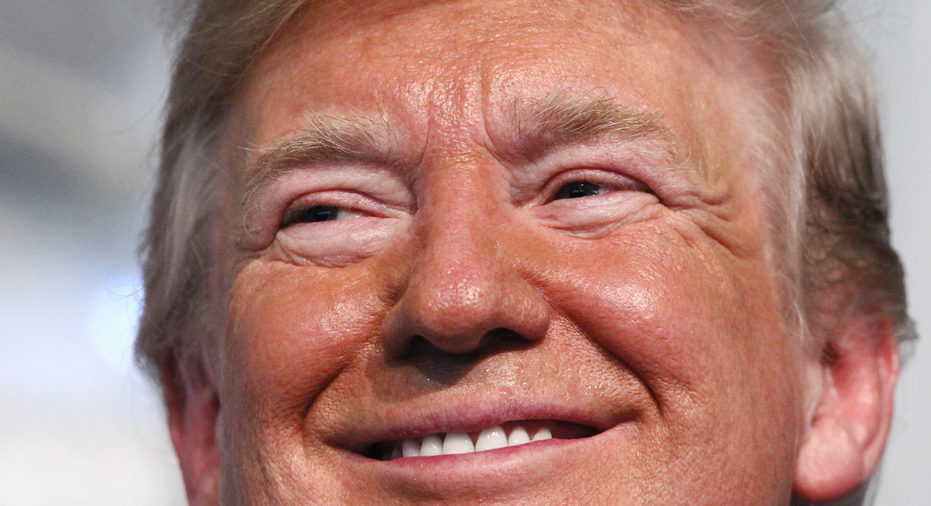 With a tantalizing tweet, President Donald Trump seemed to tease a positive jobs report on Friday, a protocol-defying step that moved markets and raised questions about the appropriateness of the president publicly hinting at information that could make or lose fortunes.
Treasury yields jumped and the value of the dollar increased within seconds of Trump's 7:21 a.m. tweet that said he was "looking forward to seeing the employment numbers at 8:30 this morning," suggesting that traders likely were making investment decisions based on what they extrapolated from Trump's post. The director of the White House National Economic Council, Larry Kudlow, said he briefed Trump on the jobs report on Thursday evening.
One hour and nine minutes after Trump's tweet Friday morning, the Bureau of Labor Statistics announced that 223,000 jobs were created in May, beating expectations, and that the unemployment rate fell to 3.8 percent. Though Trump's tweet drew sharp criticism, Kudlow defended it as appropriate.
"Why not? He didn't give any numbers," Kudlow told reporters at the White House. "I just want to interject this radical notion: The jobs report was really good, the economy is doing really well."
The jobs data come out once a month and can lead to massive buying or selling trends on Wall Street, depending on how the information is received. Trump has made the roaring stock market a centerpiece of his administration and re-election campaign, though Wall Street has faced recent uncertainty due to the administration's saber-rattling over tariffs.
"We've reached yet one more historic milestone with 3.8 percent unemployment, just announced," Trump said later Friday at a Coast Guard ceremony.
With its power to move the markets, the jobs report is a closely held secret before it is released. Only a select few officials, including the labor secretary, the head of the president's Council of Economic Advisers, the treasury secretary and the Fed chairman, are told prior to its release for fear that a leak could give some investors an unfair advantage.
Tony Fratto, a Treasury Department official who worked in George W. Bush's administration, said that while not illegal, Trump's tease could be deemed inappropriate because "you want market participants to get their data from their government in predictable, official ways, not haphazard ones."
"If not, you end up with some people getting information ahead of other people," Fratto continued. "People who happened to be on Twitter at 7:21, you learned that the president was likely happy with the jobs report. If you weren't on Twitter, you didn't and that's problematic for markets."
Jason Furman, the head of the Council of Economic Advisers for President Barack Obama, tweeted that if Trump's tweet conveys inside info then he should never get the jobs report briefing again. And Lawrence Summers, who served as treasury secretary for President Bill Clinton, tweeted if during the Clinton or Obama administrations information had been similarly conveyed "it would have been a major scandal — with all sorts of investigations following on."
Trump's embrace of the unemployment rate is a far cry from his 2016 campaign rhetoric when he called it "one of the biggest hoaxes in modern politics," suggesting it was a phony number because it showed that the economy was expanding under Obama.
Rules stipulate that no federal worker is allowed to comment on the jobs report until at least one hour after its release. The Trump administration has violated that several times, including a post in March 2017 by then-White House press secretary Sean Spicer.
Prior presidents generally followed the protocol closely, though in the 1960s President Lyndon Johnson had a habit of talking about the numbers in advance.
It is not required for the president to see the jobs report number in advance. Asked if he'll share it with Trump ahead of time again, Kudlow responded, "I have no idea."
"It's a judgment call," Kudlow said. "He is the president."
___
Associated Press writers Jill Colvin, Zeke Miller and Christopher Rugaber contributed reporting.
___
Follow Lemire on Twitter at http://twitter.com/@JonLemire and Boak at http://twitter.com/@joshboak