Trump's Budget Puts Health Stocks Under Pressure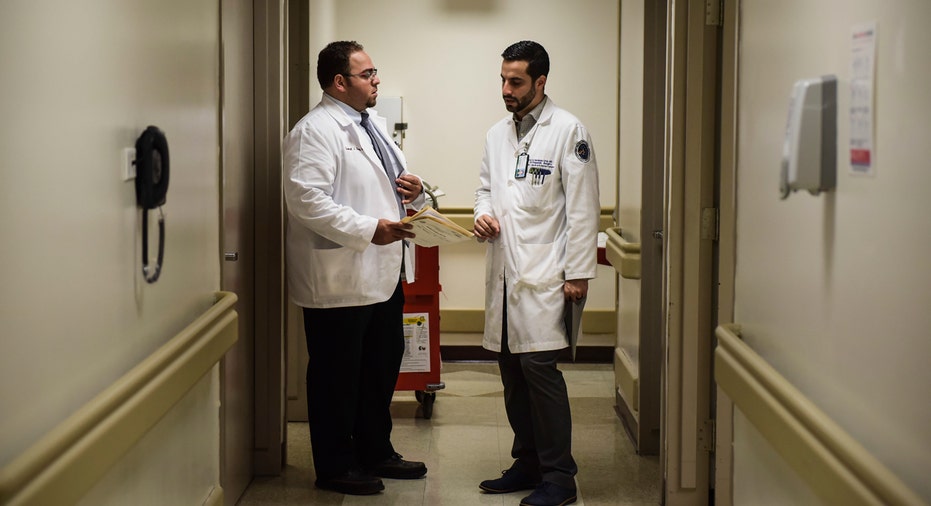 Drugmakers, biotech companies and health insurance providers came under pressure Thursday in response to President Donald Trump's budget proposal, which would cut funding for health-related agencies.
The White House is seeking budget cuts for nearly every agency of the federal government, except for the Departments of Defense, Homeland Security and Veterans Affairs. Congress faces an April 28 deadline to approve a budget for fiscal-year 2018, which begins Oct. 1.
The budget would slash funding for Health and Human Services by 18% to $69 billion. The National Institutes of Health faces a $5.8 billion cut, also 18% from its current budget, to $25.9 billion in total. NIH funds medical research, including about 300,000 scientists at universities.
Biotech giant Amgen (NASDAQ:AMGN) dropped 2% to $179 a share Thursday morning. Shares of Johnson & Johnson (NYSE:JNJ), Pfizer (NYSE:PFE) and Merck (NYSE:MRK) also moved lower.
ProShares Ultra Nasdaq Biotechnology, an ETF that tracks biotech stocks, was down 2.4%.
Cigna (NYSE:CI) and Anthem (NYSE:ANTM) fell about 1.3%, while UnitedHealth Group (NYSE:UNH) and Aetna (NYSE:AET) followed them into the red.
The White House's Office of Management and Budget said the cuts to NIH's budget are designed to refocus its resources on the "highest priority research and training activities."