Trump Win Gives Holiday Shoppers Green Light to Spend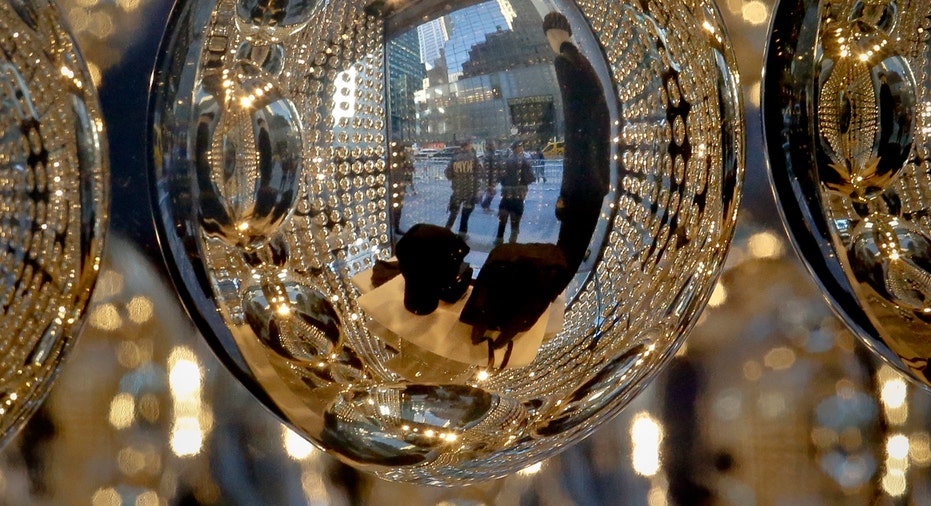 Forget a white Christmas. Consumers across America are seeing green after holiday dreams have been sweetened by bigger budgets and boosted confidence levels.
Optimism about the end of a tumultuous election year and record highs on Wall Street – a run-up that's been dubbed the "Trump rally" -- have helped prime Main Street America's pocketbooks for more robust levels of holiday spending. The National Retail Federation estimates holiday sales will grow 3.7% from last year as shoppers dole out $630.05 billion. What's more, this year shoppers will be more focused on hunting down the best online bargains. The NRF estimates about $105 billion of that total sum will be spent online – representing a 6% to 8% increase from 2015.
More proof of the cheery consumer mood came Wednesday, as the release of the University of Michigan's gauge of consumer confidence popped 8.2 points above its November pre-election reading to 93.8. The jump in optimism was "widespread" across age and income subgroups across the country.
"The upsurge in favorable economic prospects is not surprising given [Donald] Trump's populist policy views, and it was perhaps exaggerated by what most considered a surprising victory as well as by a widespread sense of relief that the election had finally ended," Richard Curtin, University of Michigan Surveys of Consumers chief economist said in a statement.
Visions of Digital Deals Dance in Their Heads
The primary sources driving holiday spending are women and upwardly mobile, college-educated Millennials, according to a holiday-shopping survey conducted by PricewaterhouseCoopers. Those groups are likely to outspend other shoppers by $500 or more. Millennials have helped forge the digital path, with 57% preferring to shop online and 43% percent favoring shopping on mobile devices rather than in physical stores.
"We're starting to see users not only use their smartphones for researching products and looking for deals, but actually completing the transaction," said Steve Barr, PwC's retail and consumer sector leader. "I think that's not only a reflection on overall technological trends, but also the influence [of] Millennials and Generation Z as digital natives."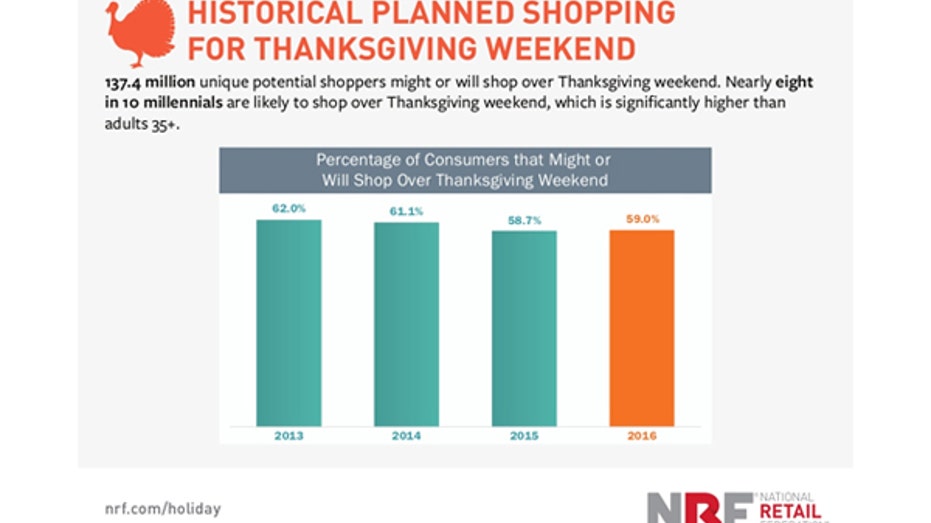 While the youngest generations have boosted the importance of mobile and digital shopping platforms, members of the two groups have very different strategies for pursuing deals. Millennials, who range in age from 18 to 34, have traditionally preferred to buy and gift experiences rather than physical goods, and have gravitated toward shopping almost exclusively online to avoid the hassle and inconvenience of in-store browsing. Their habits have brought on the rise of the sharing economy – Uber, Airbnb, ZipCar, TaskRabbit – and prompted companies like Amazon (NASDAQ:AMZN) to create on-demand delivery services such as Prime Now.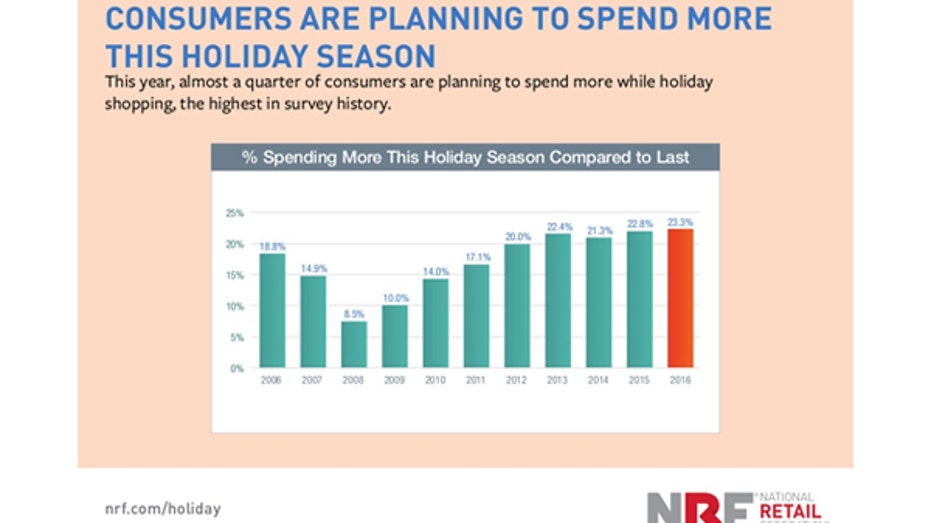 But Generation Z, which includes individuals born after 1996 and is now the largest demographic in the nation, has a more integrated approach to shopping around. As PwC's research indicates, this generation is persuaded by so-called social influencers, or celebrities and brands they value on social media, and likes to touch and feel products before purchasing.
"Fifty-nine percent of Gen Z will plan to shop in the store and the other 41% will shop online," Barr explained. "Not only is it a social activity for Gen Z, but they're also using social media far more than any other demographic."
That sudden trend change has caught many retailers by surprise as they've worked for years to adjust to a more mobile and online-friendly business strategy. Macy's (NYSE:M), for example, has moved to incorporate more omni-channel shopping platforms within its stores. It debuted Macy's Backstage, a lower price-point concept, into its New York stores last fall, alongside other efforts like a new deep-clearance pricing approach called Last Act, and a revamped approach to marketing its jewelry.
Though Macy's declined to comment about how those fresh concept ideas have helped attract the younger demographic, Barr said more traditional retailers need to continue reexamining their business models, especially for the holiday season, if they're going to remain relevant in the rapidly changing retail environment.
"The leading retailers are not making small improvements in the buy online, pick up in store experience. They are taking lessons learned from prior holidays and absolutely transforming that," he said explaining that in prior years, the buy online, pick up in store models have been a hassle for customers who had to wait in traffic, find parking, and track down store associates to retrieve on-hold items. This year, retailers have implemented special parking spots, dedicated check-out lines, and increased staffing levels to avoid those common customer inconveniences.
Company Ethics Matter to Younger Consumers
While convenience is key for younger demographics, a brand's social values also rank high on the list of considerations when deciding where to spend cash. Outdoor retailer REI won over the hearts of ethics shoppers last year when it bucked industry trends and encouraged its employees to stay home on Thanksgiving Day. Other major brands took note after the
company saw an outpouring of support on social media. This year, more than 50 brands including Barnes & Noble (NYSE:BKS), Marshalls and TJMaxx (NYSE:TJX), and Home Depot (NYSE:HD) have followed REI's lead.
"Millennials and Gen Z are relating to that because they're looking for retailers that are socially responsible, [with] a purpose, and core values," Barr said. "[REI's decision] is a permanent change for many retailers... It really set the standard."
Those shoppers will also drive traffic to exclusively online brands like Amazon, a company that inherently falls in the Thanksgiving Day sweet spot: Always open, always online. Making online shopping even easier and less time consuming, the e-commerce giant has implemented a feature that will alert a user if one of the items in their wish list is chosen for a daily lightening deal, relieving the pressure of having to constantly check back on the website for fear of missing out on a good sale.
"We've seen the obvious spikes in the afternoon or evening when people are done with the meal, maybe they're watching football with the family, they may have a little more downtime…so it's not taking away sacred time from the family," Amazon spokesperson Julie Law said. "We're not making any adjustments to our deal shopping on that day because we do see it as a very popular online shopping day."
Because of the ease and popularity of online shopping, Law said Thanksgiving could one day overtake Cyber Monday or Black Friday as one of its biggest shopping days of the year.