Trump Win Creates 'Considerable' Uncertainty, Fed's Dudley Says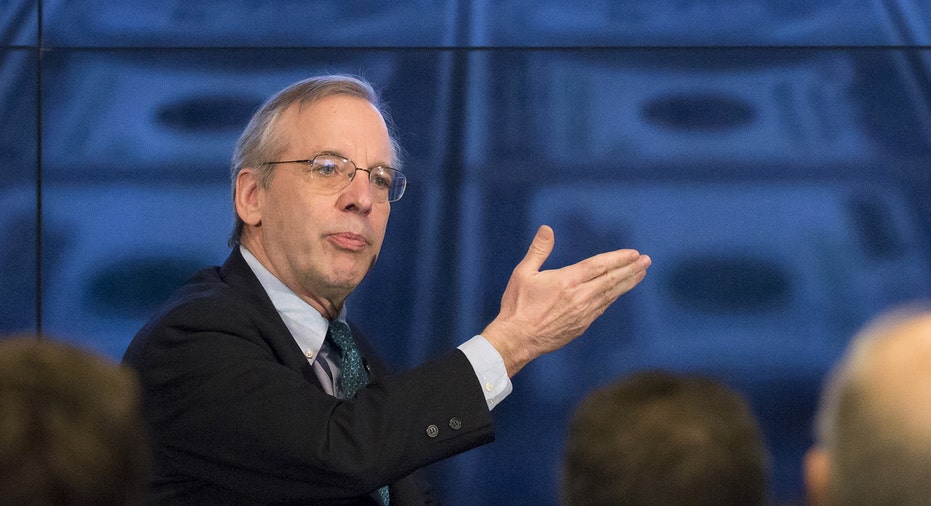 The U.S. election of Donald Trump has created "considerable" uncertainty over the policies he will pursue so it is too soon for the Federal Reserve to judge whether its plan for gradual interest rate hikes needs adjusting, one of the most influential Fed policymakers said on Monday.
In a speech that stepped well into fiscal policy, including a nod to rising debt levels and a prescription for more predictable actions from Washington, New York Fed President William Dudley painted a fairly benign picture of the current U.S. economy.
He cited firming wage growth and said he expects further improvement in both the labor market and in pushing inflation a bit higher toward a Fed target of 2 percent.
"Assuming the economy stays on this trajectory, I would favor making monetary policy somewhat less accommodative over time by gradually pushing up the level of short-term interest rates," said Dudley, a permanent voter on monetary policy and a close ally of Fed Chair Janet Yellen.
"There is still considerable uncertainty about how fiscal policy will evolve over the next few years. At this juncture, it is premature to reach firm conclusions," he told a breakfast of the nonprofit Association for a Better New York, without mentioning the president-elect by name.
Since last month's election of the Republican Trump as president, stocks, bond yields and the dollar have all risen. Dudley called this a "tightening" in market conditions, but not one that concerns him since it appears to be driven by expectations of more government spending that should boost the economy.
If that happens, and if the U.S. central bank, in response, raises rates more than currently expected, he said the investor reaction is "appropriate," though he would wait to adjust monetary policy expectations as the fiscal picture becomes clearer, he added.
Trump was elected on a platform of infrastructure spending, tax cuts, cuts to government regulations, and the renegotiation or halting of international trade agreements. The election, which shocked pollsters, has only hardened already high expectations that the Fed will raise rates a quarter-percentage point to 0.5-0.75 percent on Dec. 14.
Less clear is how aggressively the central bank will continue to tighten policy next year.
Wading into the debate over what policies the Republican-controlled White House and Congress should pursue, Dudley said "monetary policy could use an assist from fiscal policy," given low rates are unlikely to get too much higher before the next economic downturn.
It is "important that the United States retains sufficient fiscal capacity so that fiscal policy can support the economy when the next cyclical downturn does occur," said Dudley, noting that debt service costs will nearly double over the next decade.
The Fed policymaker repeated that he backs "automatic" fiscal stabilizers like higher unemployment compensation when the jobless rate rises. It has fallen to 4.6 percent.
Dudley, a dovish member of the core Fed policymakers, said the economy is now "in reasonably good shape" and that he expects it to grow at a 1.8 percent rate or slightly more in 2017. (Editing by Jeffrey Benkoe)